Jeanne Henry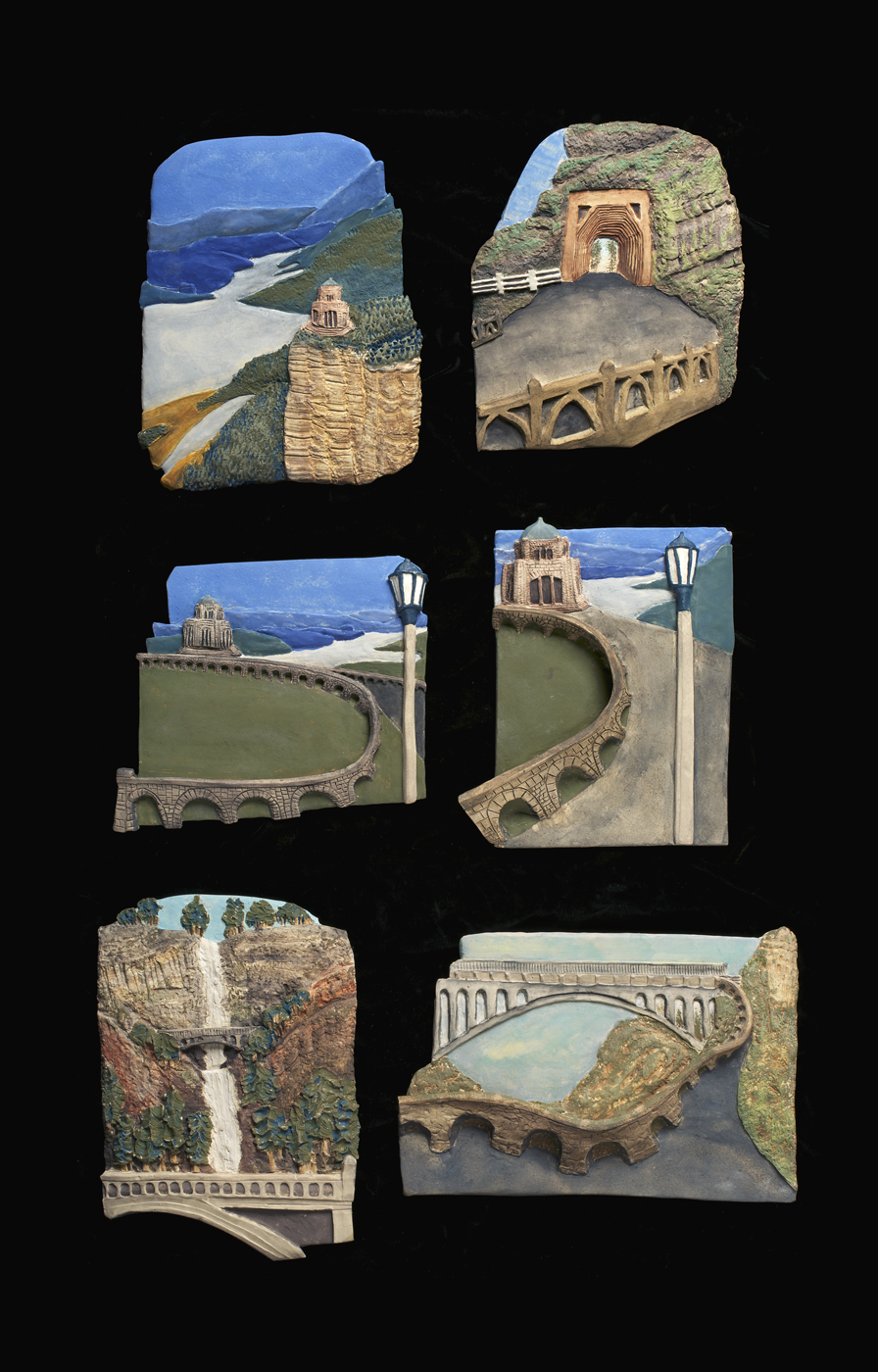 A functional potter, throwing for more than 40 years, I have 3 new clay obsessions:
Clay reliefs: my shaped and carved layers of clay create 2.5D paintings, replicating my photographs using colored clay slips for glaze. Inspired by European cities, Provencal scenes, architectural plants, and Oregon's iconic landscapes and historic structures.
Texture explorations: the interactions among deep texture, glaze, surface and shadow.
Etruscan inspired figures: hand sculpted and glazed a metallic black. Tall thin humans, animals and flying rabbits!
An ex art teacher, I'll show the diverse work from the same hands and bag of clay, demonstrating carving wall pieces or how a thrown bowl turns into a life size chicken! "This is the work of 4 artists who all live in my head, embracing my inner diversity."
My studio, an old cottage next to our 1890 farmhouse is a Certified Habitat oasis of mature trees, vegetable gardens, native plantings and outdoor art pieces where guests may wander or lunch.
Columbia Gorge Series

Textured Plates

Etruscan inspired figure, rabbit
---
Ceramic
Community: SE Portland
Studio Number: 51
(503) 232-9473 | henryjl@teleport.com
Website: www.jeannehenry.com
Instagram: Jeanne Studio