Jennifer Takahashi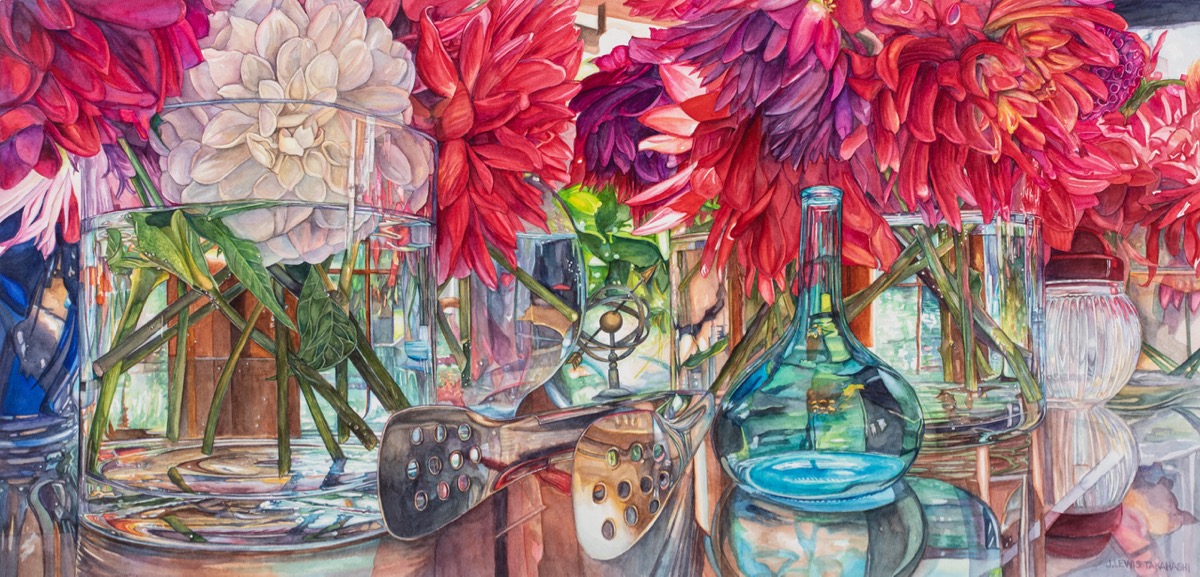 My current work brings a brightness and clarity that is helped by the use of my clear glass table as a "venue" for my still lifes. Reflections define the subjects. The reflection of the blue sky above becomes as important as the objects themselves. Being able to explore my subjects from all angles helps to create images that are unseated by gravity.

Other recent work involves placing a still life in Oregon landscapes. The juxtaposition of the intimate view within the broader view speaks to the personal versus the public, our inner world versus the outer world...and the quiet beauty that flows through both if we stop to listen.

Working in watercolor allows me the lit from within quality that comes with a transparent medium. Watercolor also is a good medium for a studio tour- odor free and easy to demonstrate, work and stop to talk with no ill effects.
Through-Dahlias

Fire and Water

ABOVE 1
---
Watercolor
Community: Pearl District/Lower NW Portland
Studio Number: 116
(973) 885-5509 | jtaketc@gmail.com
Website: www.jenniferlewistakahashi.com
Facebook: Jennifer Takahashi
Instagram: 
Twitter: