Josh Gates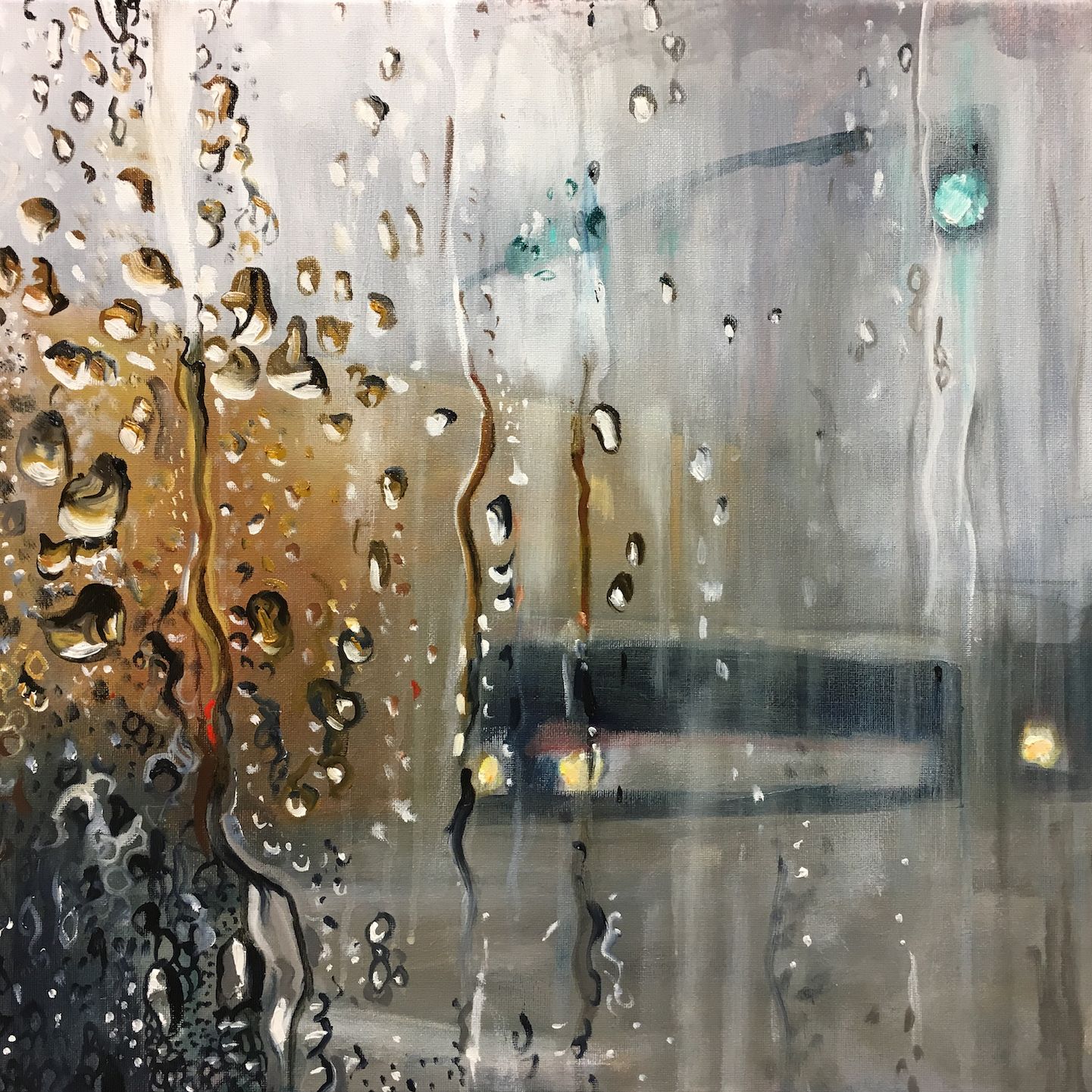 I'm captivated by fleeting conditions of weather and light. As an Oregon-raised longtime Portlander, I find the pervasively rainy climate here beautiful and inspiring. The vibrant colors of trees, moss and golden-hour sunlight pop against the greys of drizzle and fog, and the moisture keeps this valley magically fertile and alive. A lot of people complain about the weather here, but I want to celebrate it. I think we need as many words for rain as the Inuit languages are said to have for snow, and I want these paintings to speak those words.

With a foundation in realism, I'm always experimenting with ways to combine visual languages and capture a dynamic moment or feeling-tone. In addition to my recent cityscape work, I also specialize in portraiture (ask me about tiny pet portraits!) and hands. As a deaf artist, I want to share the expressive beauty of American Sign Language. My various bodies of work serve as channels for activism, humor, and simple aesthetic wonder.
I am partnering with No Wave Coffee for this event, so you'll find me hanging out there as an artist in residence! I will be set up for painting and drawing demos, and available for on-site portraits. Additionally, I will have work showing at the coffee shop for the entire month of October, and will have plenty of original art and prints available for purchase. Come check out a great local business and say hi!
St. Johns Bridge

Temperate Rainforest

Go
---
Oil
Community: North/Inner NE Portland
Studio Number: 7
(971) 340-3428 | info@joshgatesart.com
Website: www.joshgatesart.com
Instagram: Josh Gates