Veronica Arquilevich Guzman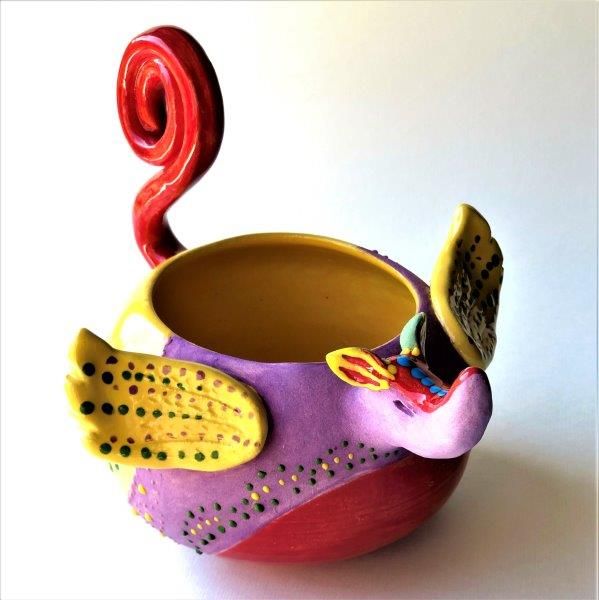 My ceramics are individual and unique, making each object appear naturally imperfect with enduring value. I used low (red also) and middle range clays, this gives me the opportunity to play with bright colors. I do the pieces on the wheel and then alter them,(cutting) adding pieces (tails, heads, etc) to the original piece. 

My love for nature has been a signature stamp that I include in my work. I create space for beautiful wood sticks that I have collected near the ocean, each stick creates a vision in mind for that particular new and original piece.

Animals are another facet of my work specially armadillos, that inspire people to connect with nature and reflect my passion for nature.
Armadillo with lid

Armadillo and Baby
---
Ceramics/Pottery|Encaustic|Jewelry|Oil|Painting
Community: NE Portland
(503) 887-6634 | veronicaarquilevich@gmail.com
Website: www.mayaceramicsandpaintings.com/
Facebook: maya arquilevich
Instagram: mayaceramicspaintings