Marcy Baker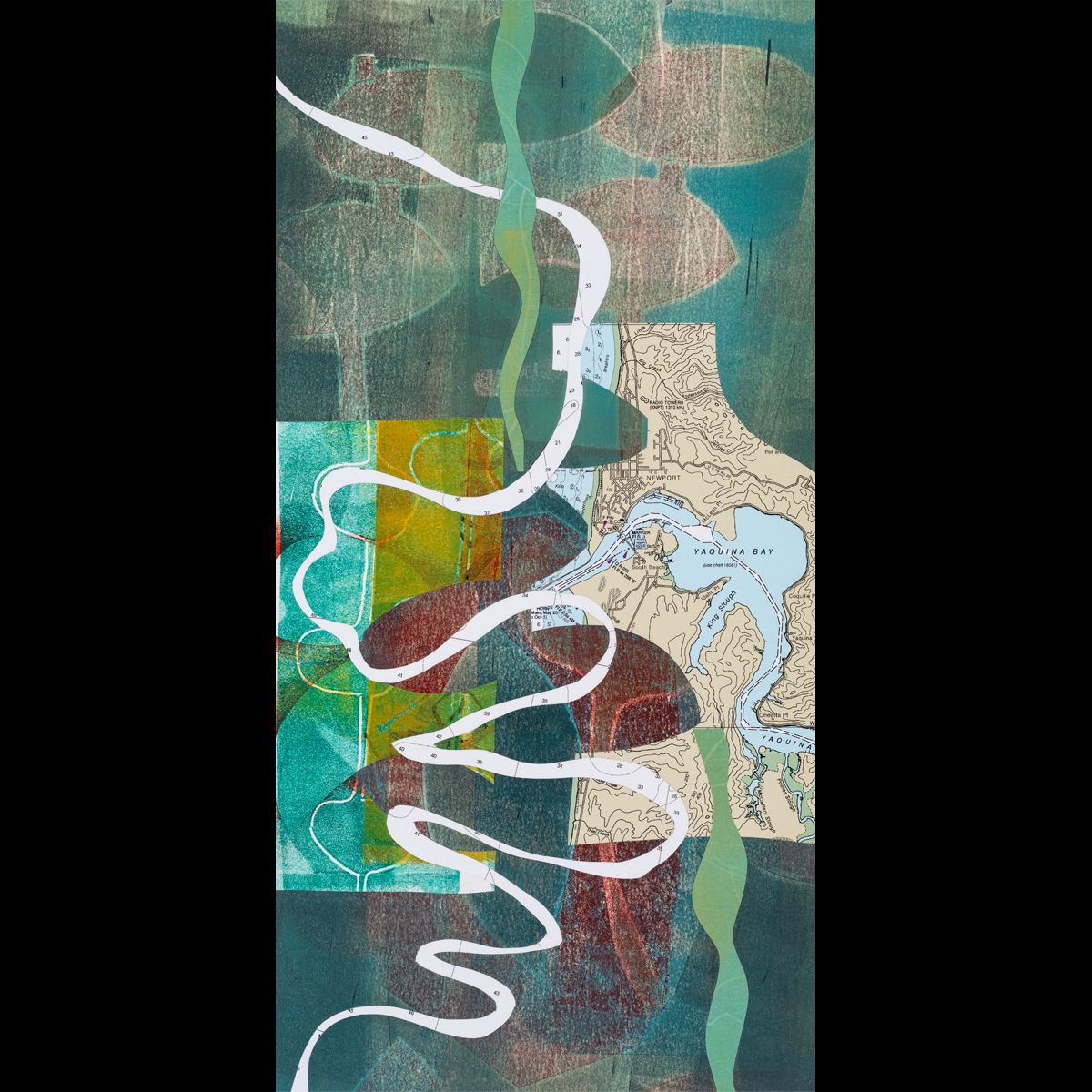 Collage requires an intuitive process of pulling apart, layering, composing and piecing back together. My work explores this organic tension through play with pattern, line and color, uncovering unexpected relationships and the balance between seemingly disparate elements.
My process draws from the versatility of monotype printmaking and the structure of painting, each informing and influencing the other. The conversation between the two feeds my technique, including resist and transfer applications of paint and ink with stencils, printing blocks and relief plates. In addition, I create collage papers through hand printing and acrylic glazing techniques, as well as utilizing repurposed papers such as sewing patterns, sheet music and maps, with their intricate patterns and delicate markings.
I fill my studio walls with seed pods, petals, and leaves gathered during neighborhood walks, inspired by the boundless textures and patterns I discover. In this space, my work captures the intersection between the craft of art making and the craftsmanship of our natural environments, a quiet place for those elements to rest.
Camp Fire

Flora

Alsea Bay
---
Collage | Mixed Media | Painting | Print Making
Community: SE Portland
(503) 775-2038 | mbakerstudio@gmail.com
Website: www.marcybaker.com/
Facebook: MarcyBakerStudio
Instagram: marcybakerstudio