Philip Broussard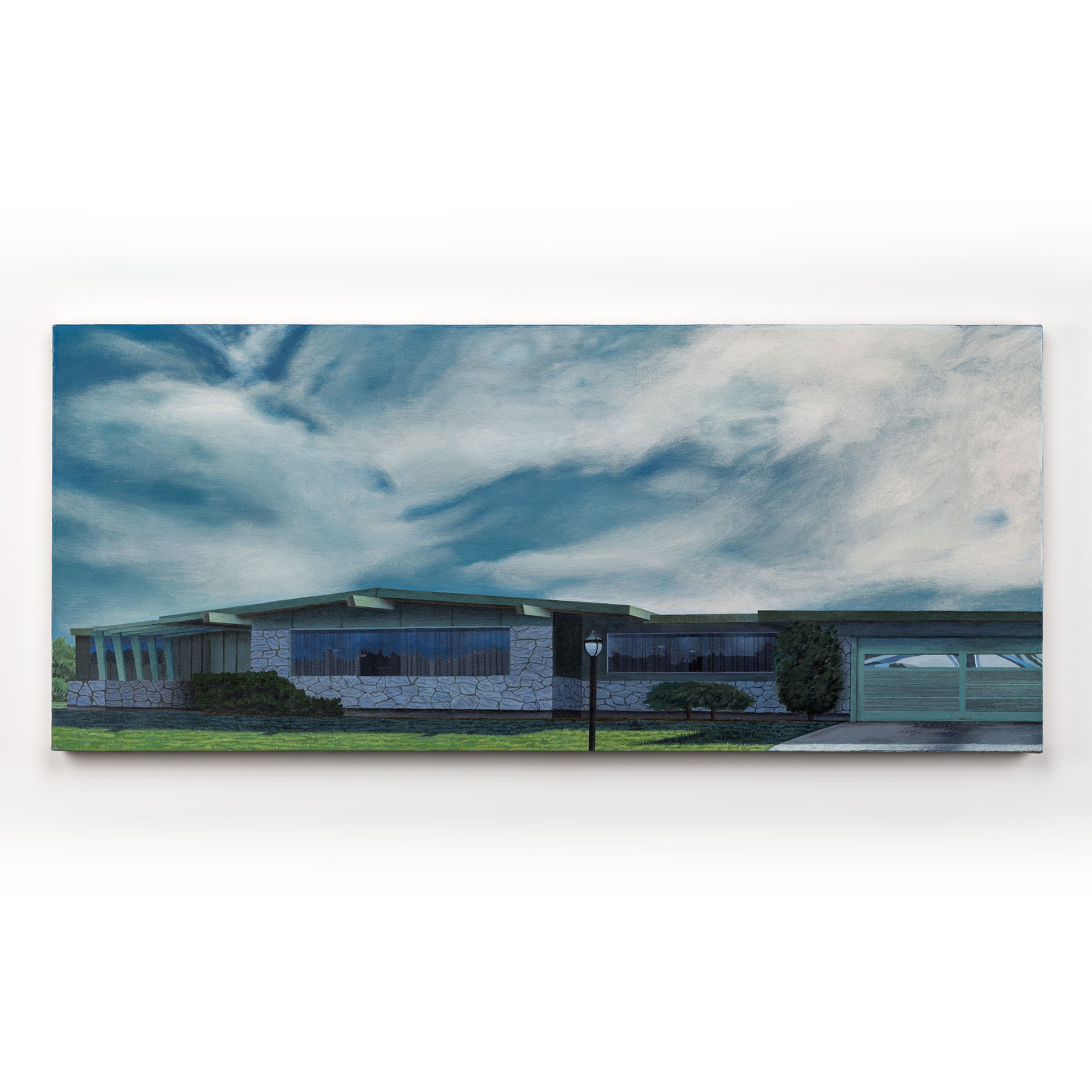 I paint in acrylics, and generally I stick with a style of realism / Surrealism. I'm always looking for the strange visual aspects and moods of everyday scenery. I attempt to invoke memories of landscapes in Texas and Oregon. I feel my work is a kind of visual autobiograpy. I use my own photographs, which are scanned and carefully studied, and visual data is transferred to canvas.
Lately I have started doing more pencil drawing and some digital imagery. I keep the themes and subject matter consistent with my other work.
Despite the sometimes methodical processing of visual data, my hope is that the end product has a strong emotional quality.
Ashlane

Cloud Street

Saucer House
---
Acrylic | Digital | Drawing
Community: North Portland
(503) 730-1702| pbrouss99@yahoo.com
Website: www.saatchiart.com/