Mark Dunst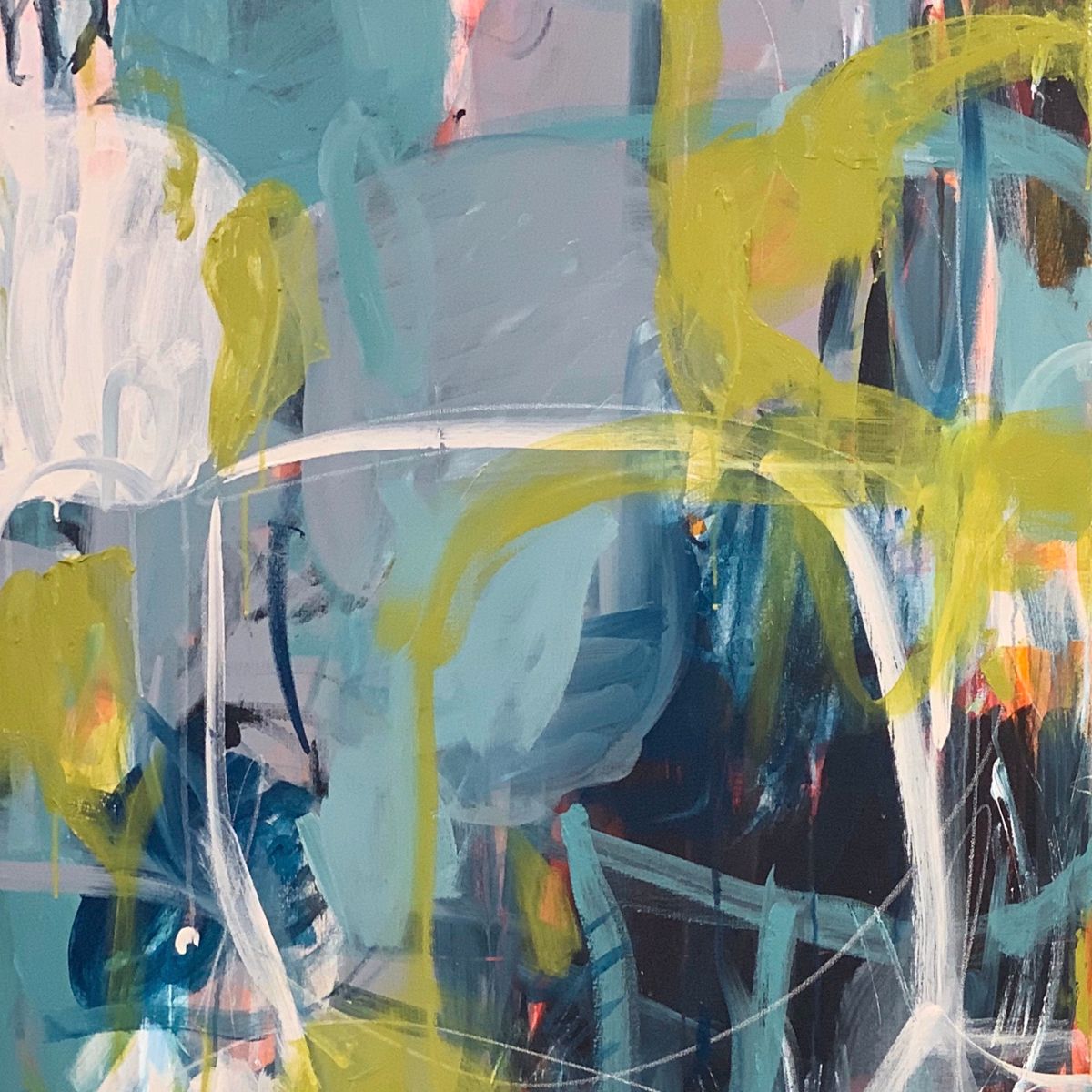 Through the expressive and formal language of painting and drawing, my abstract art explores the messy, imperfect, sometimes contradictory, always transitory and ultimately beautiful struggle to discover what exists in the space between thoughts. A pursuit to catch a glimpse of the sublime in a flux of uncertainty. 
Simple, dynamic compositions employ veiled layers of sweeping lines, monolithic shapes with introspective and energetic colors creating a rich conversation of marks. The color palette is sophisticated and uncomplicated; the brush strokes are hurried and raw. Serendipity is sought and mistakes are not hidden, rather they help reveal the path forward. 
Thoreau wrote in Walden, "Not till we are completely lost, or turned round do we appreciate the vastness and strangeness of nature. Not till we are lost, in other words, not till we have lost the world, do we begin to find ourselves, and realize where we are and the infinite extent of our relations."
My art is a reflection on where art practice overlaps life's experiences. It's about intentionally getting lost, being in uncharted territory, and then trying to find my way back being open to discovering something new along the way. It's the kind of getting lost where you can't predict the outcome and so you're forced to explore what's in front of you in the present moment. Because as soon as you think ahead or behind, things start to fall apart. Often the not-knowing is an uncomfortable space to inhabit and I don't always like what I find, but I try not to hide from it while documenting the internal strife. I remind myself that the uncertainty and doubt we can experience is just telling us we need to keep moving forward and we should seek to revel in the vastness and strangeness of our shared human experience.
---
Acrylic|Drawing|Mixed Media|Painting
Community:  NW Portland
(503) 446-3098 | art@markdunst.com
Website: www.markdunst.com
Facebook: Mark Dunst Art 
Instagram: Mark Dunst Art
Video
Talk Time
Sunday, October 18th
12:00 pm - 12:30 pm
Instagram: @markdunst.art