Catherine Freshley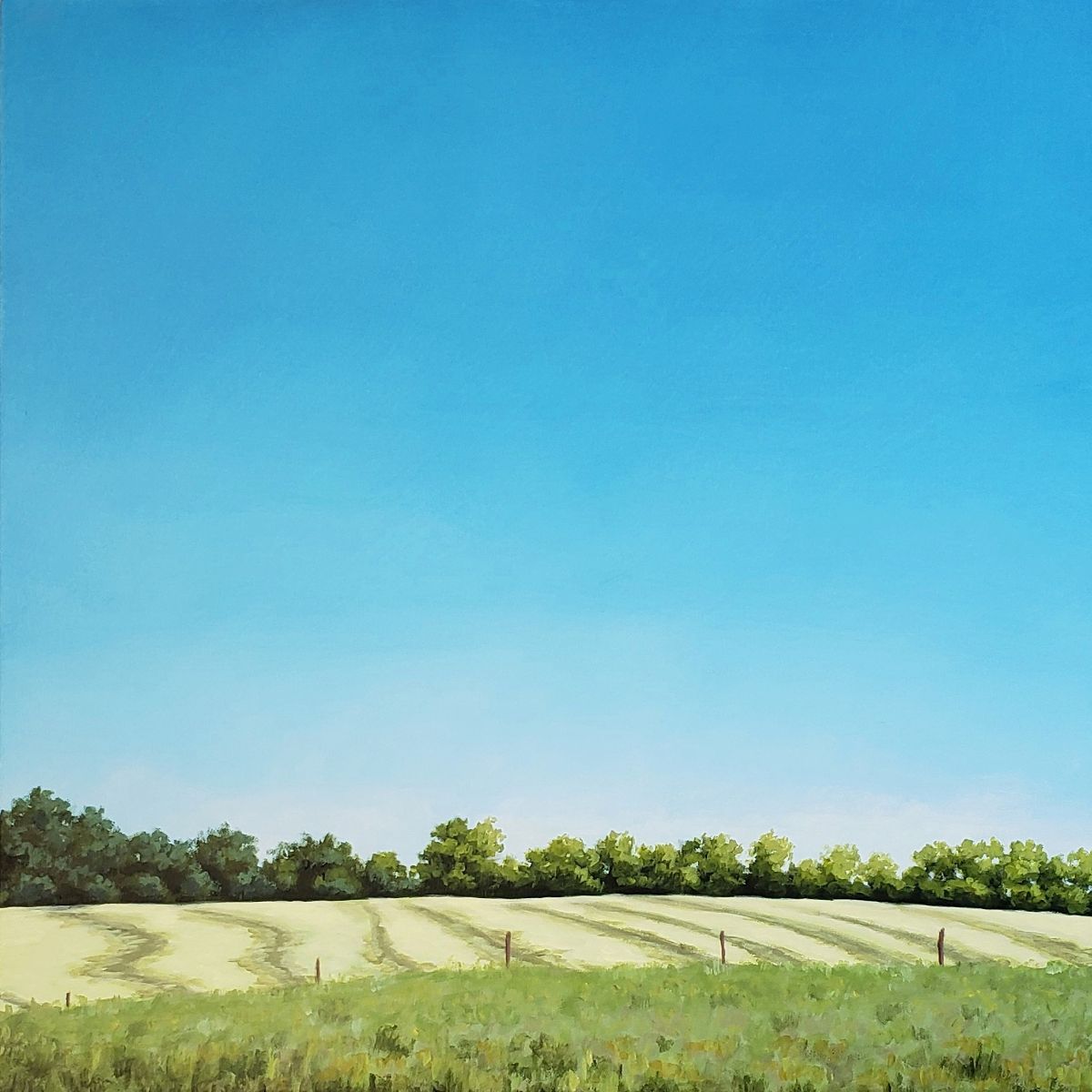 I often struggle to simply enjoy a sunset or a summer field; instead, I fret about the possibility of forgetting the scene, which compels me to preserve it in something more concrete than my memory. I consider myself a recorder or transcriber, documenting something that Mother Nature has already created. This view diminishes my attachment to my paintings. 
I paint acrylic landscapes from places I have been. The natural beauty of our land and the sky moves me. I respond most to scenes that seem unremarkable open, flat land, tidy crops, back roads and their accompanying road-side weeds, and the expansive skies above it all. 
I want my paintings to transport viewers to somewhere that is familiar and comfortable -  even ordinary. My paintings capture what a place and a sky feel like, but they are not too specific: I want viewers to layer their own memory and their own meaning onto my paintings.
June Wheat Harvest

Highway 74 June Drive

South on 127th
---
Acrylic
Community: NW Portland (503) 888-4503 | catherine@catherinefreshleyart.com
Website: catherinefreshleyart.com/
Facebook: CatherineFreshleyArt
Instagram: catherinefreshleyart