Tony Furtado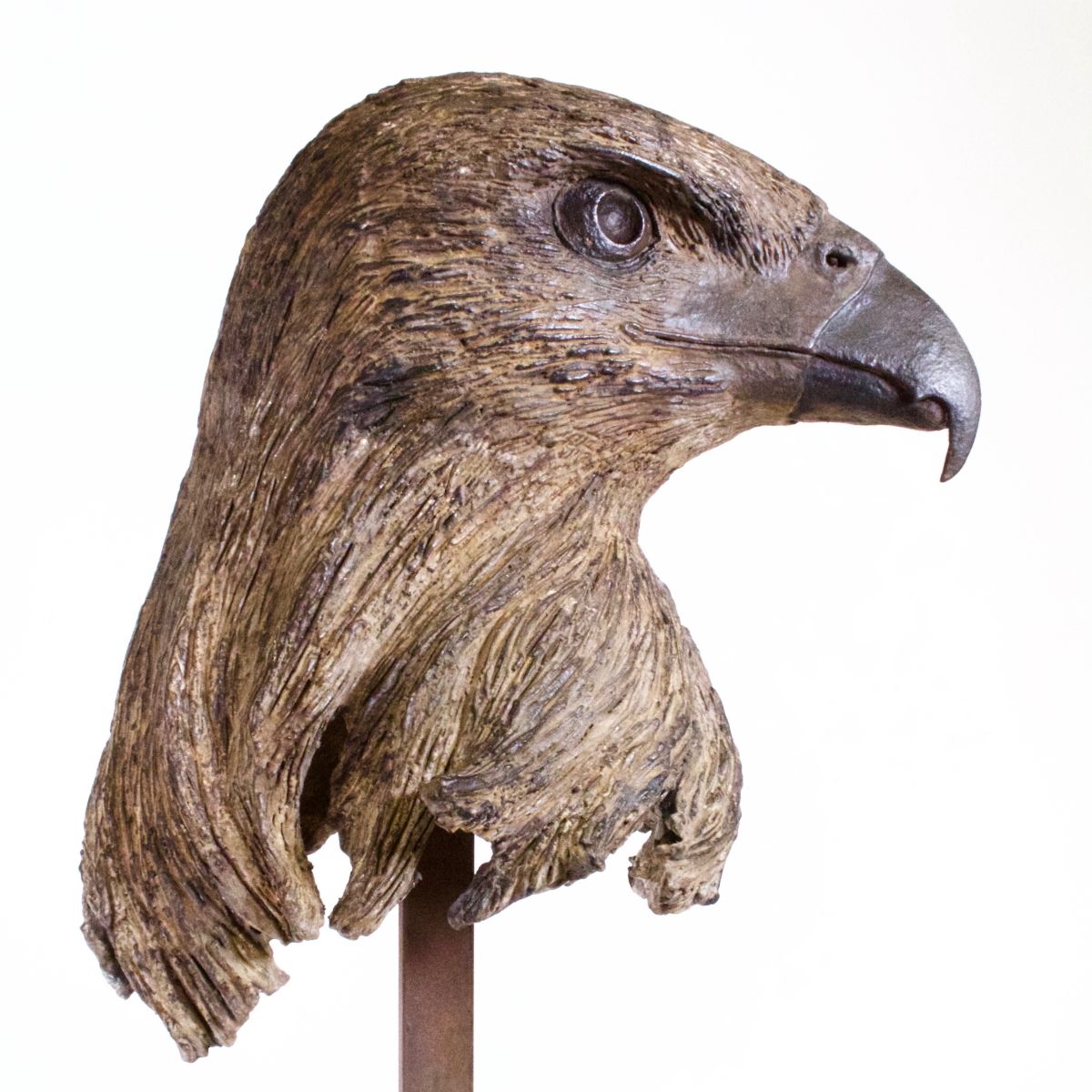 I'm a musician and sculptor based in Portland, Oregon. For most of my life I've tried to balance my passions between making folk music and creating ceramic sculpture. When I'm not on tour - playing music in theaters and festivals in the US and Europe, I can be found in my sculpture studio with my hands in wet clay, making things I've been seeing or dreaming about while on the road.
The number one inspiration for my art is the natural world and finding expressive and engaging ways to portray what I see and feel. Whether it's an accurate biological rendering or a stylized and surreal statement, my process almost always begins with me imagining a creature, person, or structure (sometimes all at once) somehow differently. I try to capture the duality of what is fierce and fragile in the form as I find myself driven by the tension between survival and surrender, something we all endure as part of this wildly changing planet.
Most everything I make starts with a lump of clay, or a soon to be slip-coated and fired bamboo skewer latice-work form. Some of my work is glazed but most of my pieces are surfaced with a tough, non-fired coating (a gypsum and polymer resin based casting material) that I mix with metal powders (copper and iron) which is cured and oxidized, giving it a look of worn bronze or distressed iron. I also frequently find myself utilizing other materials to complete a vision. For example, perhaps lacquer coated paper stretched over a metal coated wooden frame is just what I need to soften the unforgiving weight of the fired clay.
One process I recently discovered is coating sculpted organic forms (stretched cheesecloth and bamboo skewers) with slip (liquid clay) then burning out the organics to leave a ceramic husk of the original. I have found this to be extremely effective in showing both strength and fragility in a form. 
Looking forward, after having already been on a self-imposed hiatus from touring/recording, I've been forced (by the pandemic) to remain stationary and not play any live concerts (except for live stream internet shows of course). I've been using this time to dig deeper artistically, create more pieces, clean up and rearrange my studio and continue to keep connections brewing within the NW arts scene. As always I will continue experimenting and exploring, and finding ways to express myself visually. I've been here in Portland since 2002 and have been inspired witnessing the evolving and expanding visual art scene, but over the past few years it's been exciting to find my own place within the folds and connecting with other artists and art lovers.
---
Ceramics | Pottery | Sculpture
Community: N Portland
Email: tonyfurtado5@gmail.com
Website: tonyfurtado.com/sculpture-gallery
Facebook: tonyfurtadosculptures
Instagram: tonyfurtado5
Twitter: tonyfurtado
Etsy: shop/tonyfurtado
VIDEO
Talk Time
Saturday, October 10th
11:00 am - 11:30 am
Instagram: @tonyfurtado5