Hazel Glass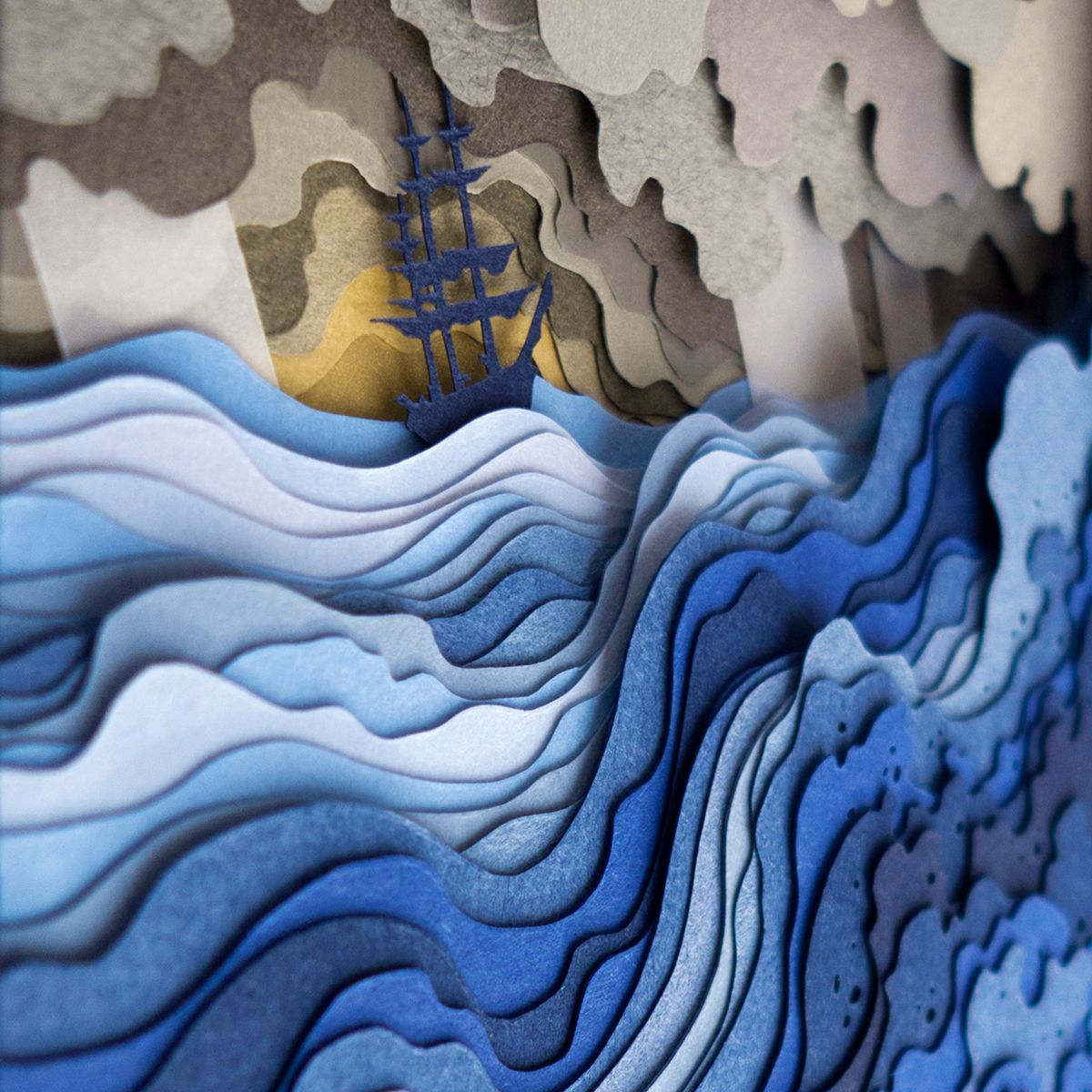 Hazel Glass firmly believes that bigger is not better. She finds both the meticulous technical challenges and the resulting delicacy of working small too intriguing to ignore.  And with her love for clean, intricate patterns and making traditional art, papercutting was an instant fit for her.
While most papercut art is either black or white and often a single sheet, Hazel's work pushes those boundaries. She works instead with multiple layers, creating interwoven contrast and a strata of depth with her designs. Using an x-acto blade, Hazel hand cuts each layer separately, building them up from a 2D drawing into bas-relief sculptures. Precision alignment during assembly is the essential final touch for each piece.
Of equal importance is her use of the full spectrum of color. Whether the palette is vibrant or subdued, it is an integral part of her work. And while the design is what Hazel's art is saying, color is the tone of voice through which each piece speaks.
Whirlpool

Where the sky fell

Dancing rhythm of the dunes
---
Paper | Paper Cutting | Sculpture
Community: North Portland
(971) 258-2578 | hazel@artbyhazelglass.com
Website: www.artbyhazelglass.com
Facebook: Artby Hazel Glass
Instagram: Hazel Glass