Marisa Green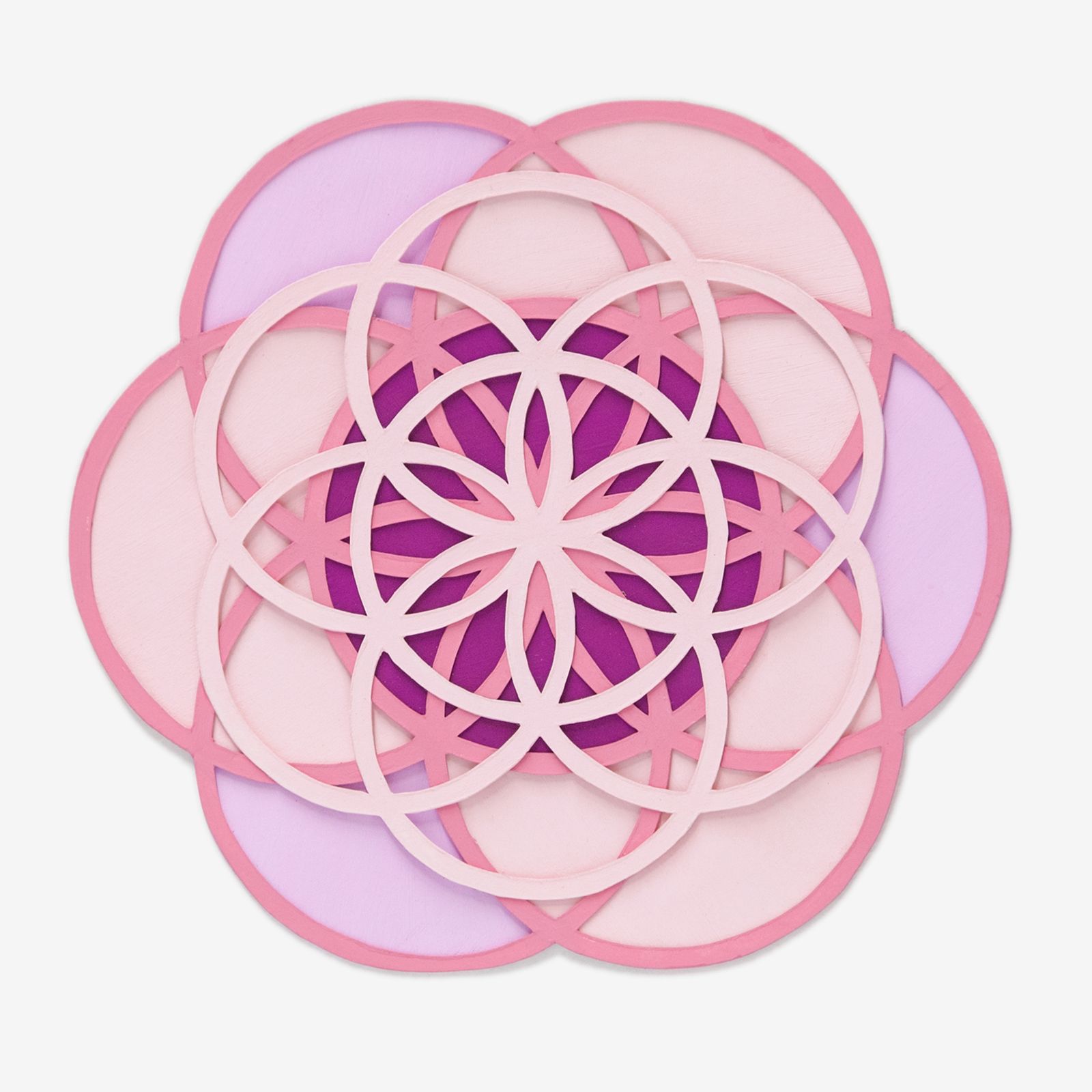 My work explores mathematics, connections, and meditation through the use of geometric shapes, patterns, and the art of physical repetition. I construct time intensive installations, sculptures, and 2D works out of cut paper, based upon numeric relationships and multiples of a single form inspired by nature's exquisite precision.

Often times, color is used to draw out a form within a form, revealing layered configurations hiding in plain sight. Bright, saturated hues juxtapose neutrals adding additional layers of interlocking shapes.

Through suspension techniques, weaving, and/or construction, these complex patterns symbolize the life force that molds each of us and our unique experiences. Through focus and introspection, my work attempts to connect us all to a shared awareness of boundless unity.
Mobile 1

Color Study Series

Nourish and Protect
---
Paper | Paper Cutting | Sculpture | Wood | Other
Community: NE Portland
(617) 312-8081 | info@marisagreenart.com
Website: www.marisagreenart.com
Facebook:Marisa Green Art 
Instagram: Marisa Green
Twitter: Marisa Green Art