William Hernandez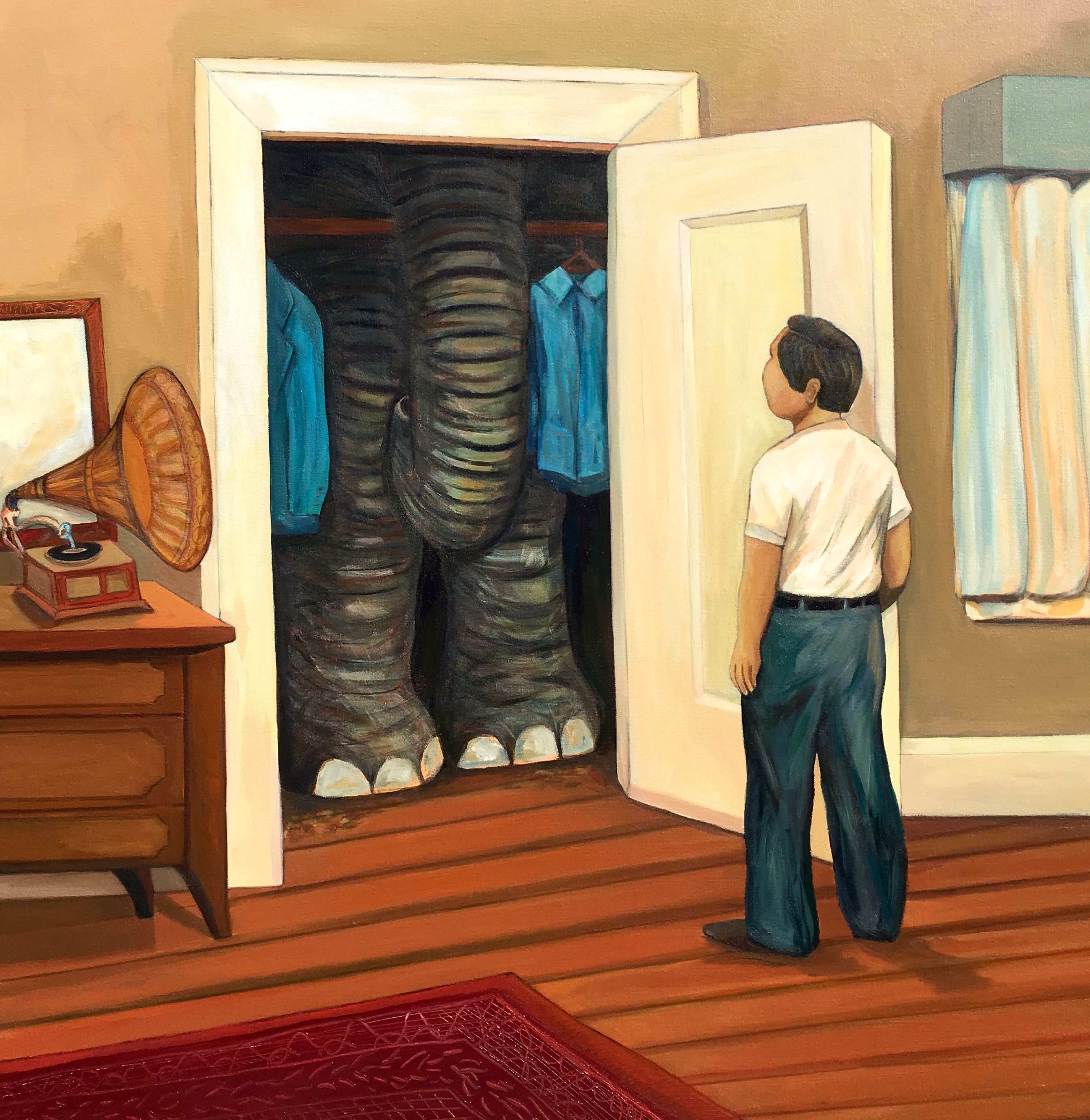 I am a figurative artist. In my artistic process, there is always a period of reflection and observation before the production of my paintings. I rarely use sketches, so my creations are spontaneous and unannounced, and sometimes even surprising to myself. The colorful, imaginative, dreamlike, and at times melancholic world that I create in Portland is both a combination and rebirth of my life as the artist I was in Peru eleven years ago. I weave together memories, experiences, lessons, loss, friendships, achievements, and feelings.
Portland's colors contrast with the beautiful landscapes of the interiors of Peru, but the gloomy backdrop of Lima also contains magic and rituals beyond what is found in a more intimate city like Portland. I try to capture these flashes of insight rooted in people and place with my signature style, hoping that what finds its way to the canvas will evoke a personal response from the viewer, thus creating a bridge crossing divides between cultures.
I am also now a teaching artist too!
An Expert Was Born Above the Skies

After the Date

She Meets Me with the Sound She Invented
---
Acrylic
Community: NE Portland
(503) 840-2362 | william@williamhernandezart.com
Website: www.williamhernandezart.com
Facebook: hernandezartistpdx
Instagram: Wilkerypdx
VIDEO
Talk Time
Sunday, October 11th
10:30 - 11:00 am
Instagram: wilkerypdx