Claudia Hollister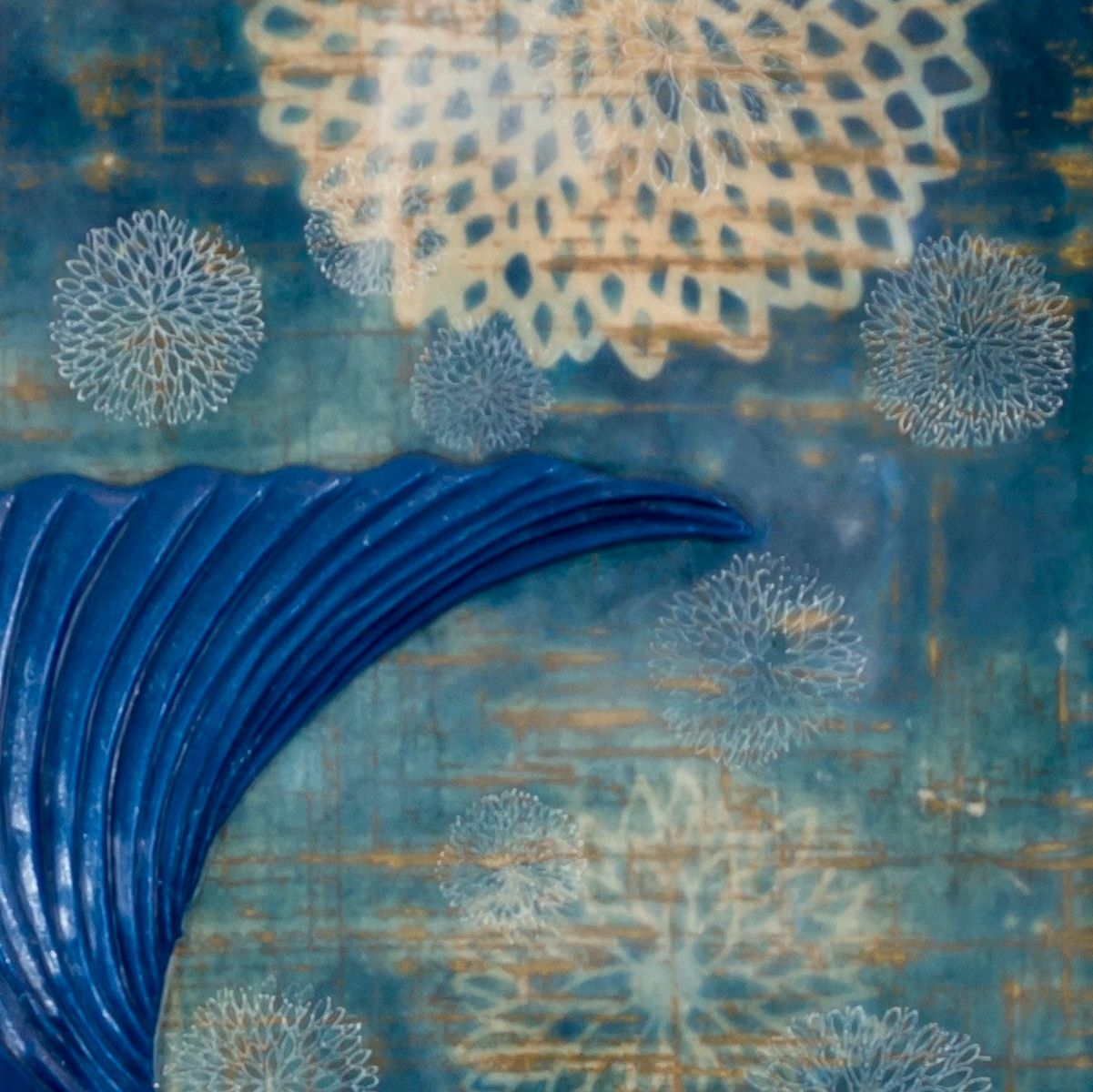 My luminescent still life paintings focus on the vessel as a voluptuous form. The contours, of the vessel, are sculpted, by carving back and shaping the many layers of wax.
These are compositionally influenced by Asian, Classical,and Modern Design with the intention to evoke a sense of place.
Using techniques both ancient and contemporary, the image evolves through applying multiple materials, layer by layer. The work utilizes encaustic, gesso, with distemper, altered papers and cyanotype prints. The various grounds of "wallpapers" develop a dialect of pattern that frames or situates the dimensional vessel form. Transforming everyday objects, from humble materials into delicately detailed paintings.
Cherry Blossoms (partial image)

Blue Bowl (partial image)

Falling Cherry Blossoms (partial image)
---
Encaustic
Community: SE Portland
(503) 501-6958 | chd@europa.com
Website: www.claudiahollister.com
Facebook: Claudia Hollister Stearman 
Instagram: Claudia Hollister
VIDEO
Talk Time
Saturday, October 17th
11:30 am - 12:00 pm
Instagram: @claudiahollister