Kendra Larson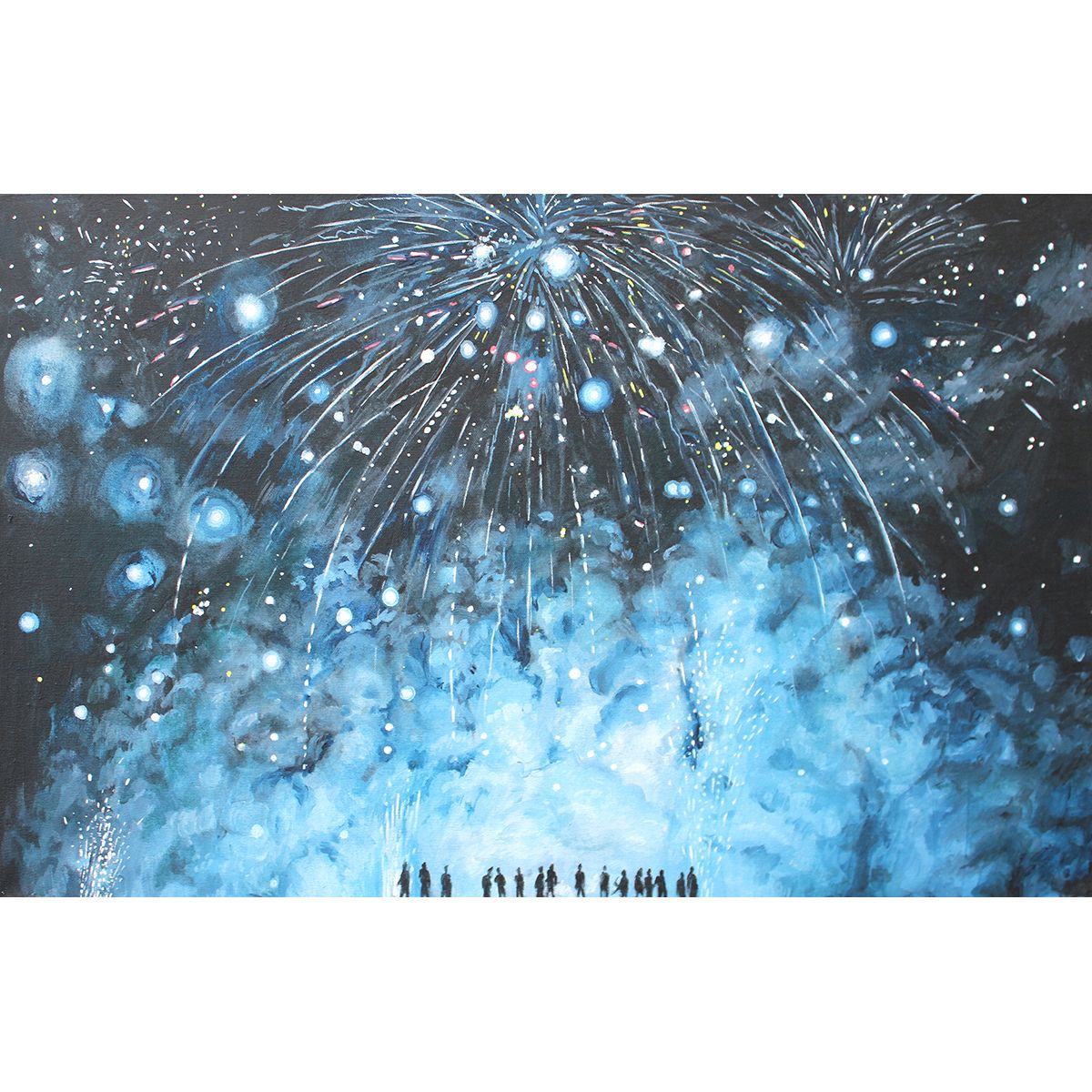 In my work I depict the Pacific NW landscape, with a focus on making visible the fleeting qualities (including smoke, fire, clouds, snow, movement, sound, and fireworks) that add to our understanding of Place. My most recent series features fireworks, caves, and moths. The dichotomy of fireworks (loud and fast) and painting (quiet and still) is exciting to explore. Two years after the wildfires in the Columbia Gorge we started by fireworks, they continue to be a complex symbol of celebration and destruction.
In my cave paintings, the human element is juxtaposed with a landscape where the veil between the natural and spiritual world is thin. In the Allegory of the Cave Plato talks about how Place constructs reality. These paintings aim to do the same thing. The haunting magic of caves, like the incomprehensible vastness of the universe, gives perspective to our human experience. Caves are also a solid structure serving as both a symbol of mystery and protective home. 
The moths in my work are formally and conceptually fraught.  First, they are delicate and detailed serving as contrast to the painterly, solid, heavy rock forms. They are both in the illusion of space and on the surface of the painting at the same time. Conceptually, moths are a metaphor for night, death, and transformation. They are a symbol of determination, attraction, psychic abilities, and hope since they are nocturnal, yet seek the light. They are not the showy butterfly, but they are beautiful in their own right. Exploring these qualities informs my practice.  Ultimately, my work reignites wonderment and sheds light on the sublime by way of the everyday.
---
Acrylic | Drawing | Mixed Media | Oil | Painting
Community: SE Portland
(503) 851-4022 | kendrajlarson@gmail.com
Website: www.kendralarson.com
Facebook: kendralarsonart
Instagram: kendrajlarson
VIDEO
Talk Time
Saturday, October 17th
12:30 - 1:00 pm
Instagram: @kendrajlarson