Chas Martin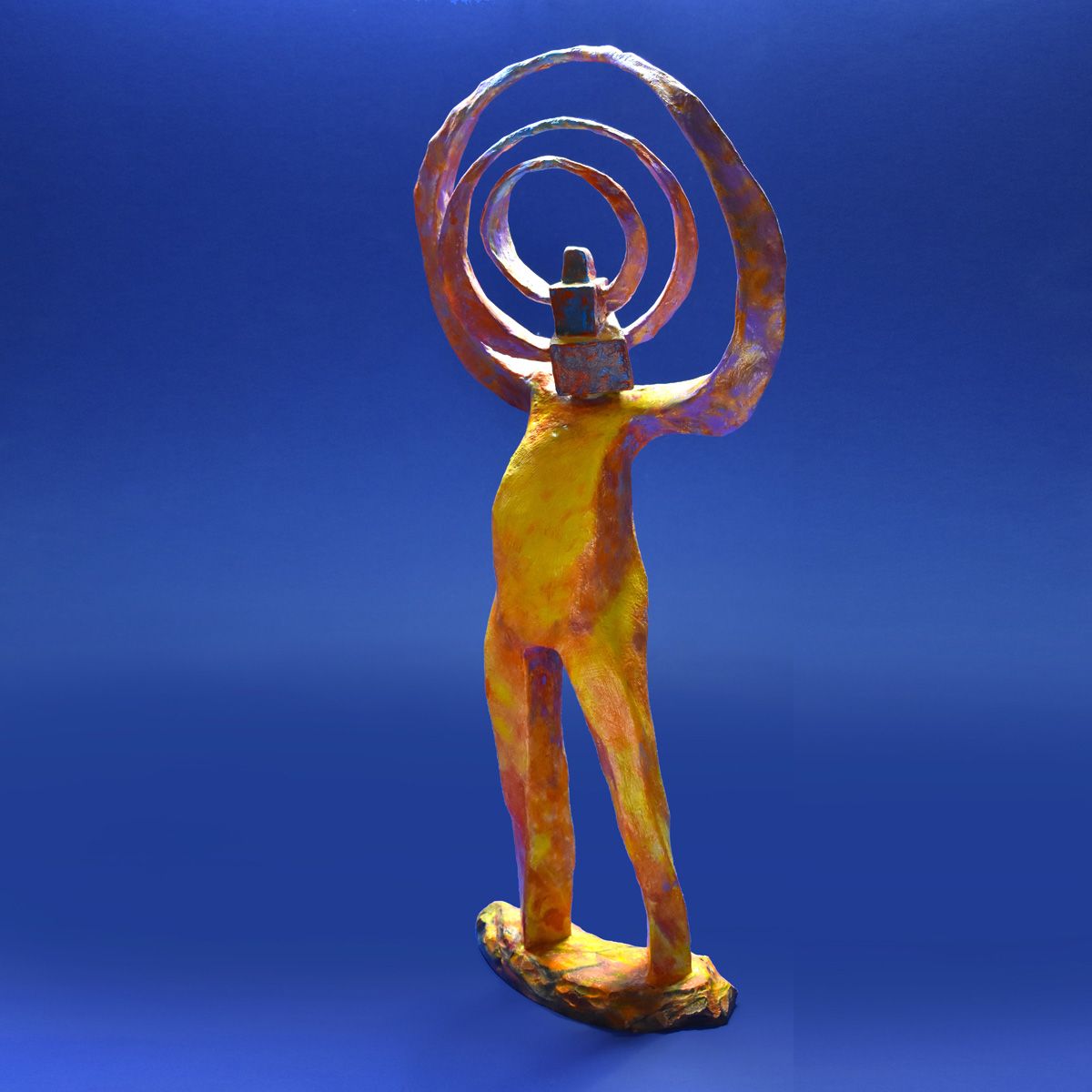 Technology touches us everywhere. It alters our balance through mediated images. 
Personal visualization is pure imagery. It reveals your OWN images, angels and ghosts. Thoughts precede reality. Concepts guide action. Visualization is the first step toward realization. It's the essential path to finding your self. 
My concepts emerge from books, dreams, conversations, and synchronicities throughout my day. My visualization process begins as graphite on paper. One sketch becomes twenty, each slightly different from the last. 
When a unique character appears, I push it further still. The experience is like directing an actor, perfecting the nuances of each gesture to illuminate universal truths. I explore with watercolor, clay, photos, Photoshop, collage. The conversation transforms from visualization into realization. Raw ideas become realized sculptures. 
I explore archetypal characters in symbolic situations. They are frames from my internal storyboard,  a graphic novel of my own mythology.
Premonition

Free

Dream Walking
---
Acrylic | Drawing | Mixed Media | Sculpture
Community: SW Portland
(503) 459-1009 | chas@chasmartin.com
Website: www.chasmartin.com
Facebook: chas.martin.31
Instagram: chasmartinart
VIDEO
Talk Time
Sunday, October 18th
11:30 am - 12:00 pm
Instagram: @chasmartinart