Melissa Monroe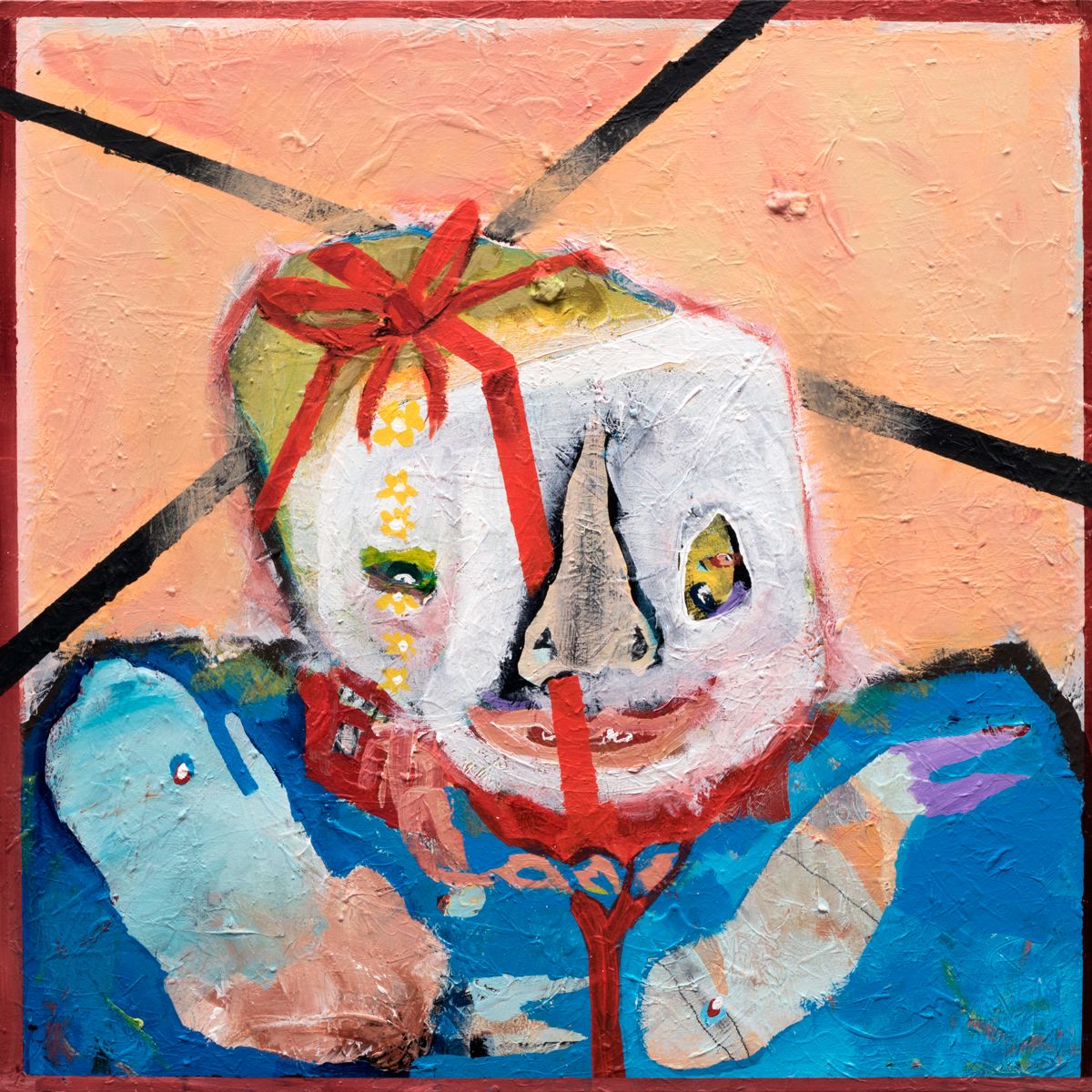 My artwork is an emotional display, vulnerable for anyone to see. Figures showing their authentic selves to find themselves, behind their outward appearance they hide; look closely and your reflection may appear.

I am inspired by human expression, exploring the masks people put on to be who they are. I spend time seeing live music and playing music; this is when I feel the most inspired to create. I am constantly trying to capture these expressions and lay them down in paint on a flat surface. Chasing after that movement and human connection seen in people. This moves my art, and I know when a piece is finished when I can see this true expression in my work.

My paintings always start without a plan or a sketch. Instead I start by building color and layering marks until inspired to pull a figure out of the mess. Without a preconceived outcome of expectation I am able to paint in a way that constantly pushes my work forward.
Judgement like a swarm of flies

You are Your Own Hero

Internal Miscommunication
---
Acrylic
Community: NE Portland
(503) 484-6970 | melissamonroeart@gmail.com
Website: www.melissamonroeart.com/
Facebook: Melissa Monroe Art
Instagram: Melissa Monroe Art