Thérèse Murdza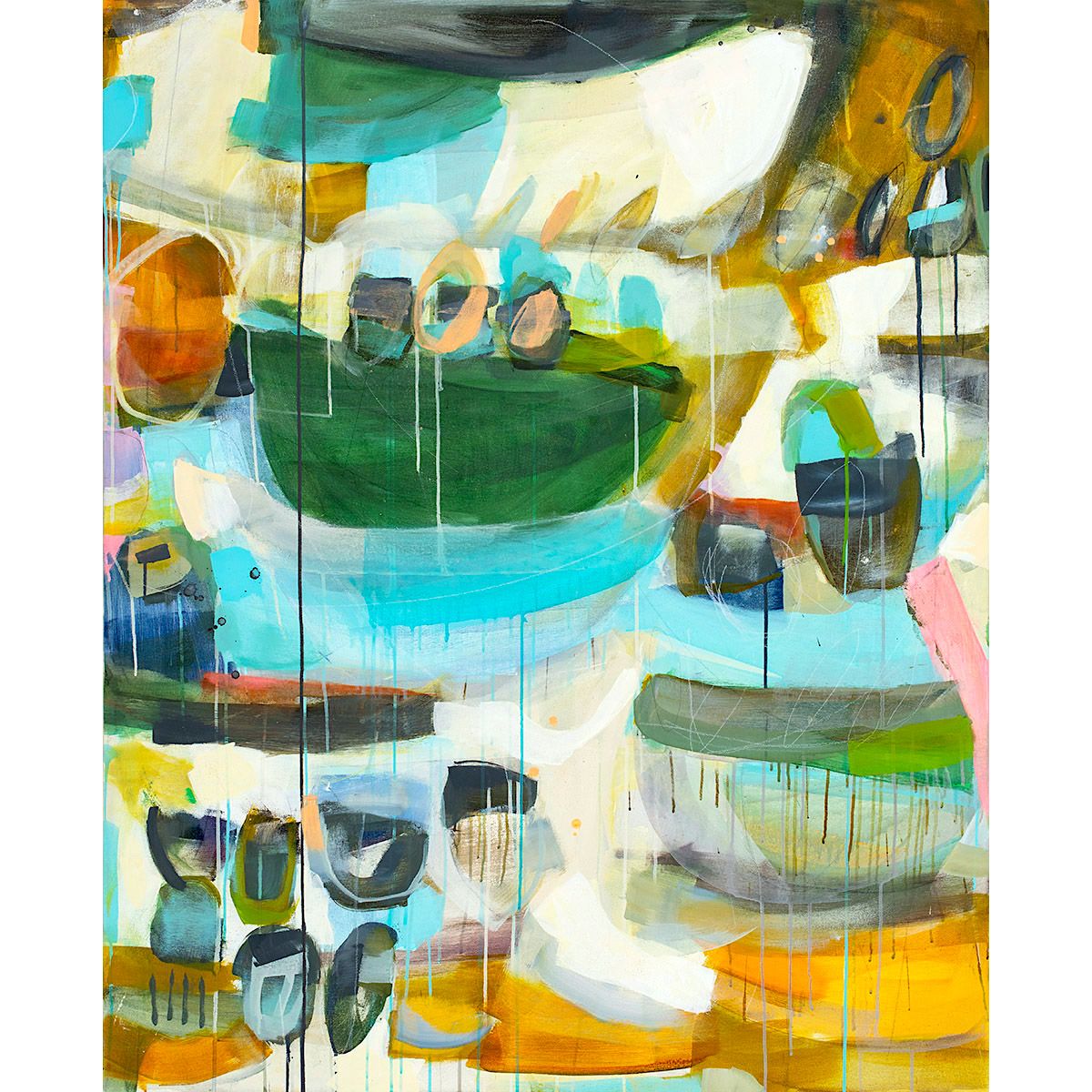 Before I could tie my own shoes, I learned to play a small accordion from my music teacher dad. I studied piano, saxophone, then jazz and music theory at a Maryland public high school. During college, I lived in Baltimore City and studied theater performance, learning new forms of materializing sounds in transitory space. I acted, directed, and wrote plays. After graduation I distilled my writing further in poetry, in search of the precise moments of emotion and of contact. Not narrating the beginnings and ends, but middles; the being in the middle of things.
Years then spent in Brooklyn, NY and Washington, DC, had me drawing on big paper and literally taking the words apart. Disintegrating the shapes of the words into lines, circles, and squares. Hearing words, seeing music, somehow marking sound and time in charcoal, ink, pencil, and then: paint. 
Since 2000, I've created my signature bright, richly textured paintings using an animated range of shapes, lines and colors on large, multi-paneled works on canvas, and smaller works on canvas and paper. From my studio in SE Portland, I partner with design professionals, gallerists, other artists, and private clients in the U.S. and beyond.
 
---
Collage | Mixed Media | Painting | Paper
Community: SE Portland
(503) 593-9436 | info@theresemurdza.com
Website: www.theresemurdza.com/
Facebook: tmurdza
Instagram:tmurdza.studioart