Maquette Reeverts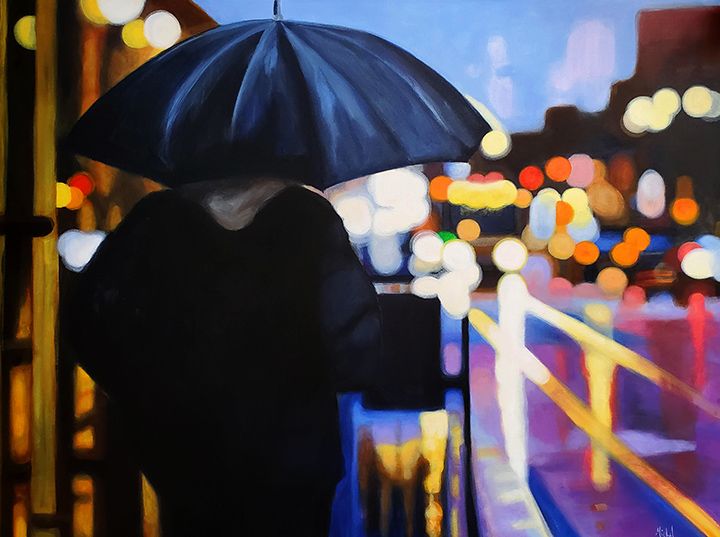 I have been creating art all my life. After earning a master's degree in art education, I taught arts to students ranging from elementary school to college. While I teach and create fine arts, I am a performer at heart. I've produced, directed and performed vaudeville variety shows and led fire performance troupes for over 15 years. You'll likely find me playing with fire around my 1961 double-decker bus at Last Thursday on Alberta, a monthly summer art walk and event in Northeast Portland, Oregon.
My paintings are a play on photographic "accidents" interpreted in acrylic and oils. The abstract visuals emulate the bokeh effect in photography, which are the out-of-focus shapes resulting from light beams traveling through the lens. In my paintings, the soft focus and unintended cropping of subjects become the feature rather than the mistake.
My artwork is featured at Alberta Street Gallery in Portland. I also work to facilitate, create, and restore public art with other local artist members of the non-profit Alberta Art Works.org. Our mission is to replace graffiti-covered walls, bus benches and ATMs with art from local creators.
City Walk

Downtown Commute

Busy Street
---
Acrylic | Oil
Community: NE Portland
(503) 867-3599 | maquette@albertaartworks.org
Website: Maquettesstudio.com