Paul Rutz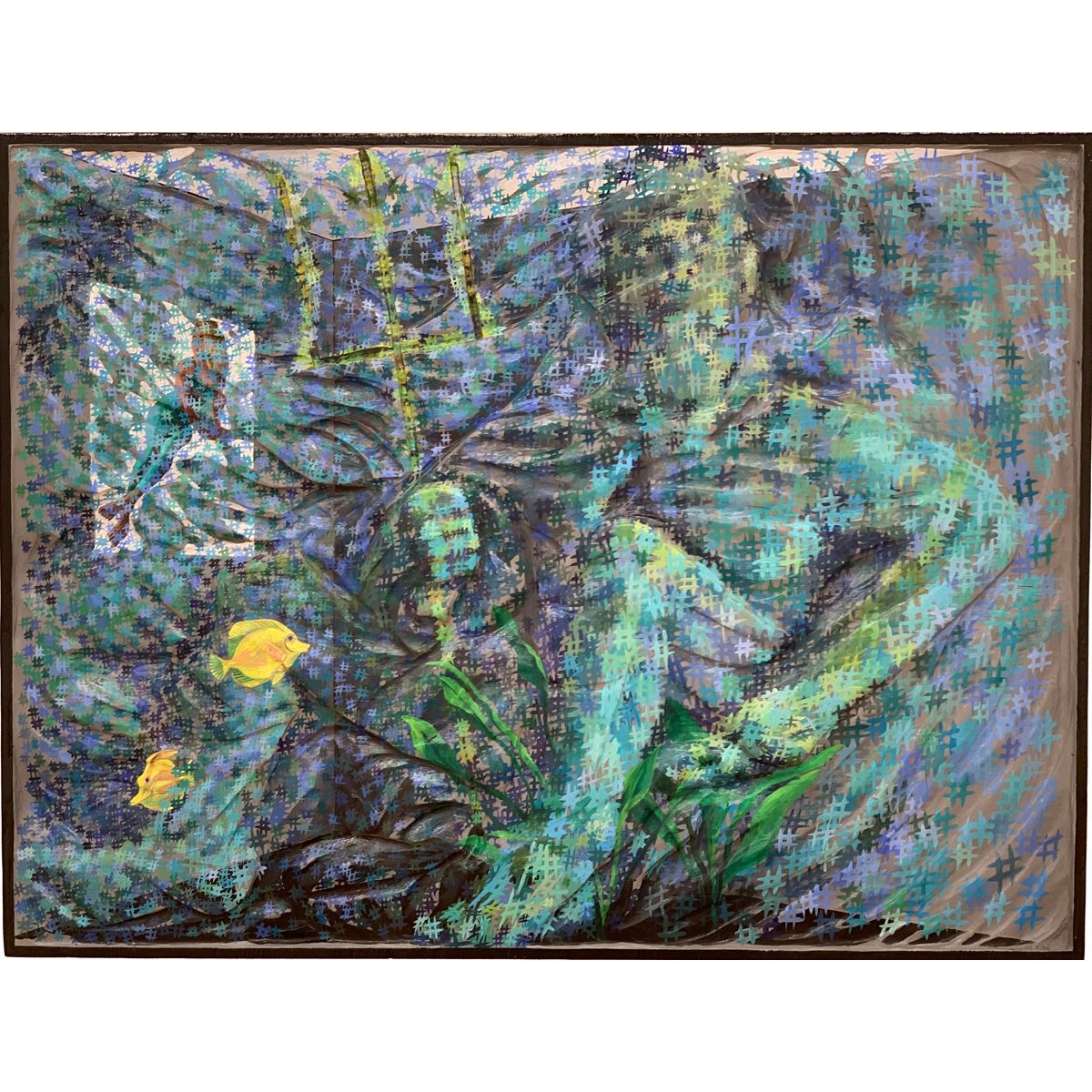 Painting is a wonderful technology: the traces of an artist's hand, preserved. I think painting will probably outlast what we call tech today, both as a record of what this culture did and as an activity that future people perform. It's an honor to get to paint for a living. I get to look deeply at us and make pictures about us that might last. If I'm lucky, I have a few precious decades left to learn painting from every angle: what it is, where it fits in our evolving culture and how to communicate through it.
With INTO A STUDY, an art exhibit that watches its own viewers, I'm finding ways to use scientific data in that pursuit. Since 2017, I have been partnering with neuroscience labs at Michigan State U and the U of Pittsburgh. With input from scientists, I create a series of original pieces designed both as a coherent body of artwork and as stimuli for a neuroaesthetic study. Wearing eye tracking technology, gallery goers voice their reactions to the work while their eye movements reveal their patterns of attention in real time. In that way art viewers double as subjects in a data collection event, allowing our team to study how people engage with artworks in a real world setting and measure how differences in viewers' backgrounds make them perceive artworks differently. This is not art inspired by science or vice versa. The installation practices both art and science together, which is no small feat. Merging the two cultures has been a difficult yet rewarding process, a dialogue full of give and take and learning on both sides. And it has already borne exciting fruit.
Here's an example: One of our art-science works is a painting that hangs on a wall covered by a curtain. Before seeing the picture, each viewer is briefed and agrees to be audio recorded. The curtain is removed, and the viewer voices their reactions. Our testing, through eye tracking and other means, reveals that Americans with particular traumatic or professional backgrounds can perceive illusions in that picture that others do not. Now we are finishing our scientific study explaining why. As an artist, I see this as a portrait made in a combination of paint and scientific data. With work like this I aim to encourage others to step into this art-science world and in that way nourish a growing niche for art not just as a site for the artist's self expression, but, importantly, as a guide for how to engage with the world differently. From the start we designed INTO A STUDY to be revised. It premiered in fall 2018, at Ford Gallery, Portland, OR. In January 2020, we closed the second full version of the exhibit at Purdue U's main gallery. The lab at U Pitt is already at work crunching data from that second effort. We are constantly applying for grant and fellowship funds as we write our first peer-reviewed scientific paper and pitch to other venues for the chance to continue this work.
Apollo with Muses

Anasyrma [Venus Callipygian]

I Work Out - Venus Callipyge
---
Oil | Sculpture
Community: NE Portland
(703) 507-0233 | pxrutz@gmail.com
Website: paulrutz.com
Instagram: paulxrutz
VIDEO
Talk Time
Sunday, October 11th
2:00 - 2:30 pm
Instagram: @paulxrutz