Michelle Sorensen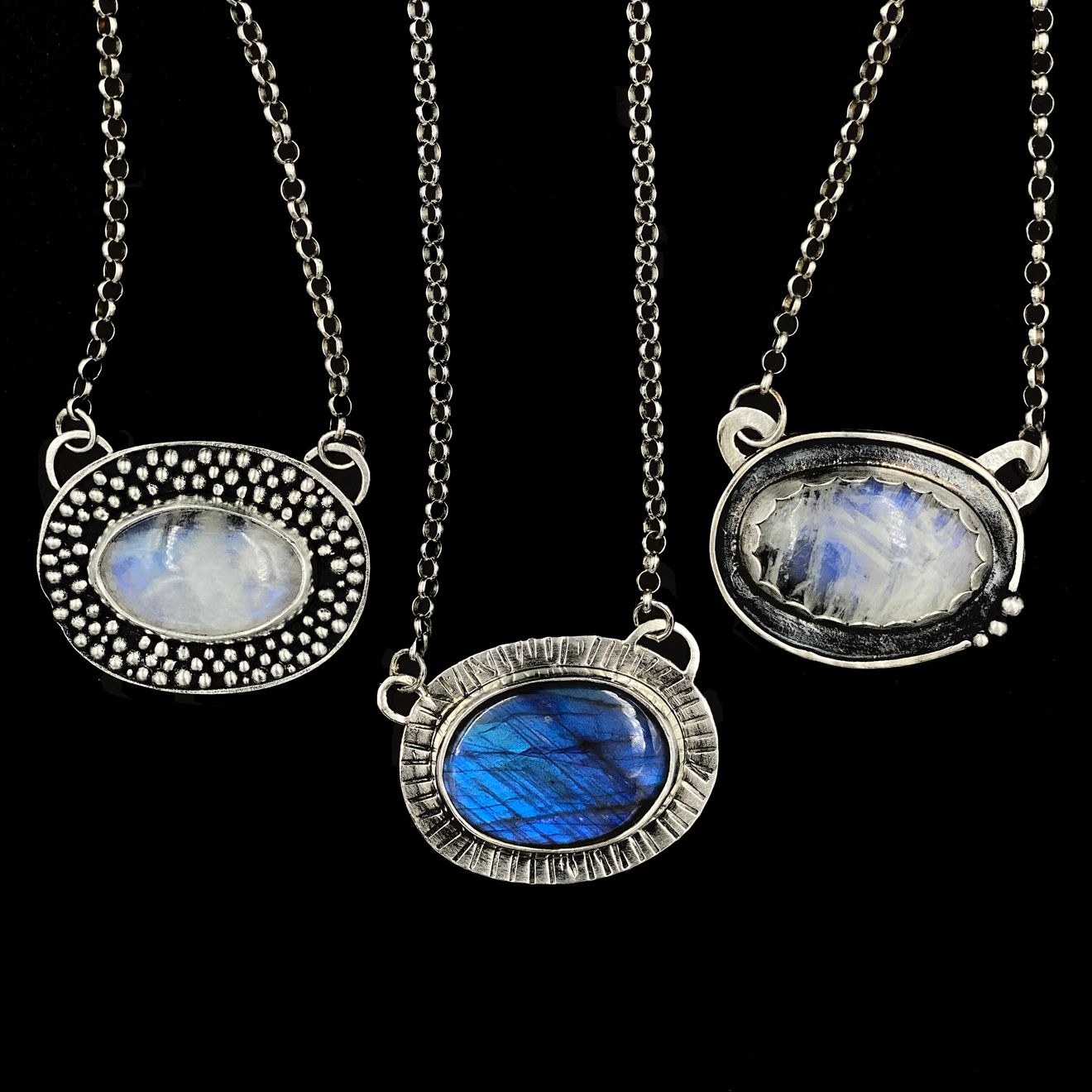 Meshel Jewelry is wearable art that is hand forged with no pre-fabricated components from sterling silver, copper and brass.  Every piece is one of a kind.  I have two main jewelry lines. The first is entirely silver and incorporates a great variety natural stones.  I am particularly drawn to stones with a natural, iridescent quality, such as labradorite and moonstone.  Every stone has a story, and I love being able to create a framework in which to capture it, to give it a voice.  I incorporate texture and depth to my pieces using a variety of traditional metalsmith techniques, as well as some experimental processes that often yield wonderfully surprising results.
My second line uses mixed metals (copper, brass and sterling) and a process known as acid etching, where an image is permanently carved into the metal in an acid bath.  I use images from a variety of sources, manipulating them in Photoshop to create works of art that will translate well onto metal.  Photographs of nature images, particularly birds, are my favorite to etch.  Mandalas, translations of mathematics and sacred geometry into beautiful images, are another favorite.
Both of my lines incorporate lots of surprise extras, my favorite being an image cut from the back plate of the piece, so that the jewelry is beautiful from the front and the back.
---
Jewelry
Community: SE Portland
(503) 913-2713 |meshel8@gmail.com
Website: www.mesheljewelry.com
Facebook:mesheljewelry
Instagram:mesheljewelry
VIDEO
Talk Time
Saturday, October 17th
4:00 - 4:30 pm
Instagram: @mesheljewelry