Sara Swink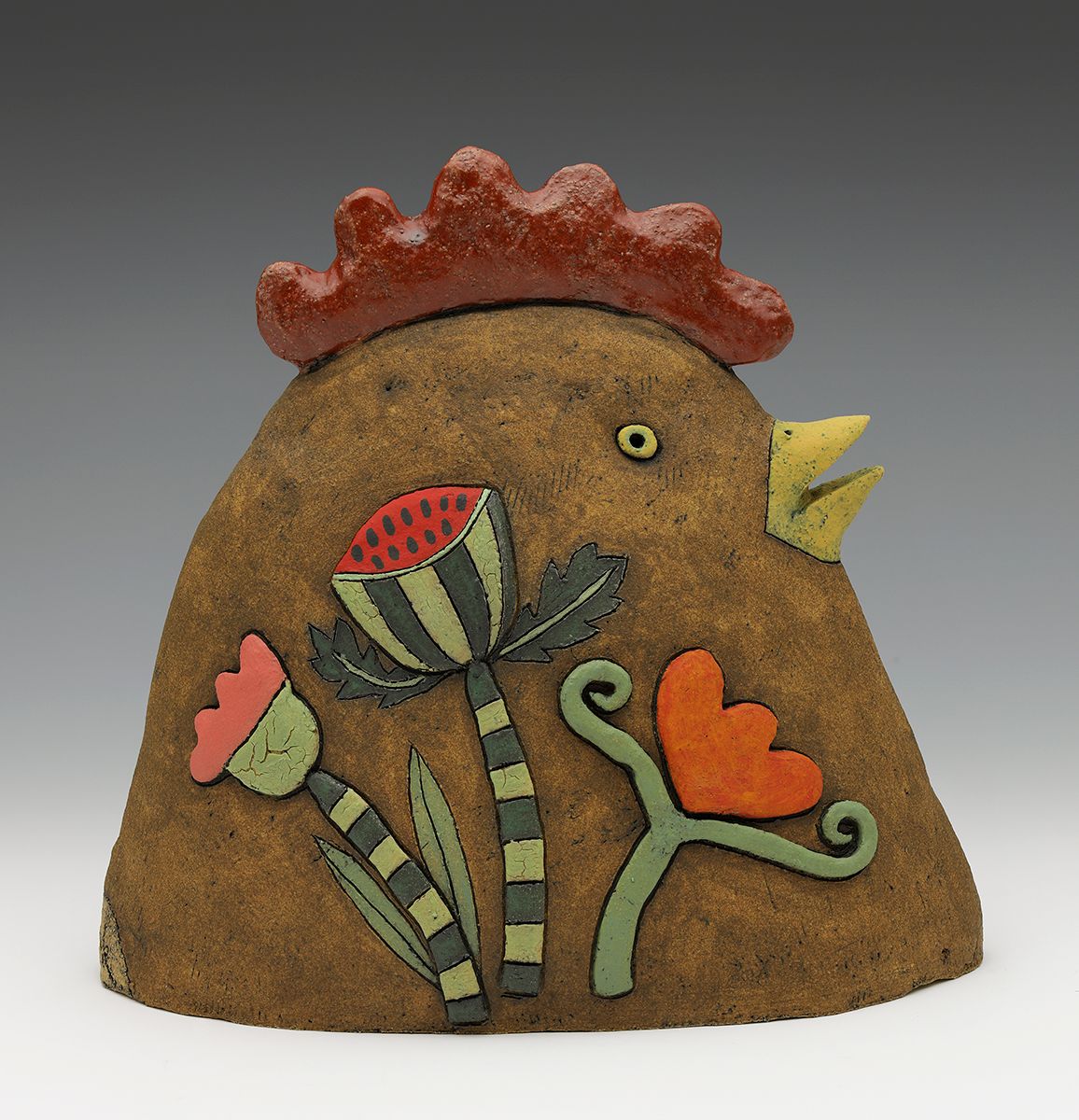 My hand-built clay human and animal figures have a psychological stance, imparting ideas through fragments of stories, often with a humorous edge. My ideas derive most often from a process methodology that I teach in workshops, which employs simple and accessible techniques like collage and doodling to unleash unconscious connections. Then I try to stay out of the way, letting ideas flow, selecting the ones that most resonate to bring into clay. Ideas also come from what I'm reading and from sketching.
There is a thread of personal narrative that runs through all my ceramic work. Reflection and writing help me to recognize and make some sense of the progression. It's the process of inner exploration that keeps me moving forward.
I make maquettes (sketches in clay) first, then work larger, forming fast and fairly loose in a gritty sculpture clay; I incise into the clay, bisque fire, finish with oxides, underglazes and glazes, then fire to cone 5.
Sweet One

Hang In There Tiger

Little Marmalade Circus Tiger
---
Ceramics/Pottery | Sculpture
Community: Lake Oswego
(971) 271-0480 | sara.swink@gmail.com
Website: www.saraswink.com  or  swinkshop.com
Facebook: Sara Swink Clay Circle Studio
Instagram: Sara.Swink
Video
Artist Talk
Saturday, October 10th
5:00 - 5:30 pm
Instagram: @sara.swink