Stephanie Wiarda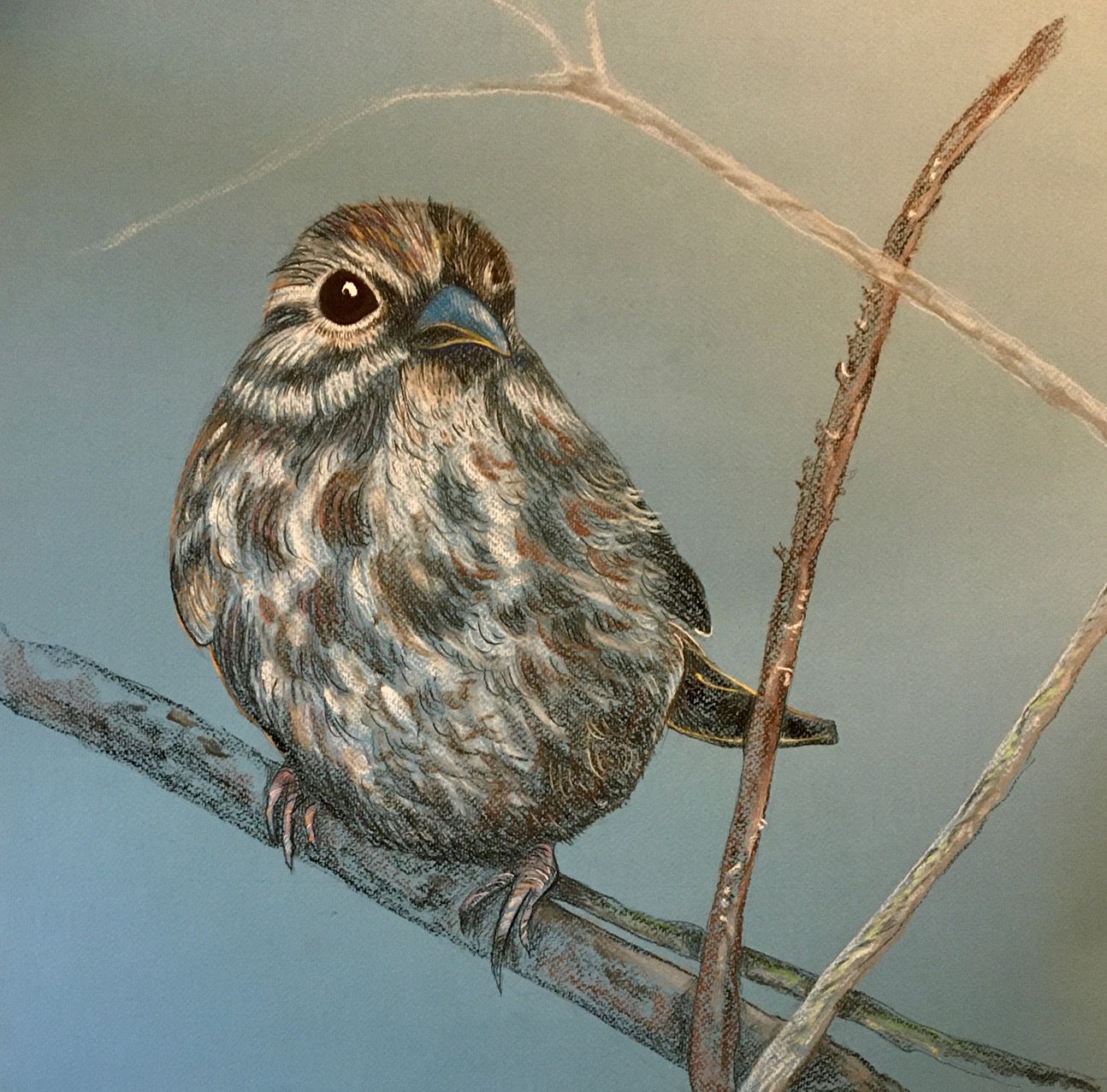 During many years as a silver/goldsmith my goal was to create simple, elegant forms and lines. 
Over time I have developed a love for all animals - all living beings - including insects, ocean life, our forests and plants. The past year has brought me to drawing birds, most often those native to Oregon. My interest is to depict the consciousness of each unique, aware being. Focusing on the living creature I tend to keep the background simple, so as not to distract from the individual. The head and eyes, especially the eyes, are most important.
I have found that the lines, forms and curves in the jewelry are very similar to the shapes and forms of the birds. The lines are always beautiful and elegant, far more lovely than I could create on my own.
My images are created from the images of Francene Grewe, a wildlife photographer.
---
Drawing | Paper | Pastel
Community: NW Portland
(503) 484-7148 | swiarda@gmail.com
Website: swiarda.com
Facebook: stephanie.wiarda
Instagram: stephwiarda