Limited Edition Portland Open Studios Printed Guide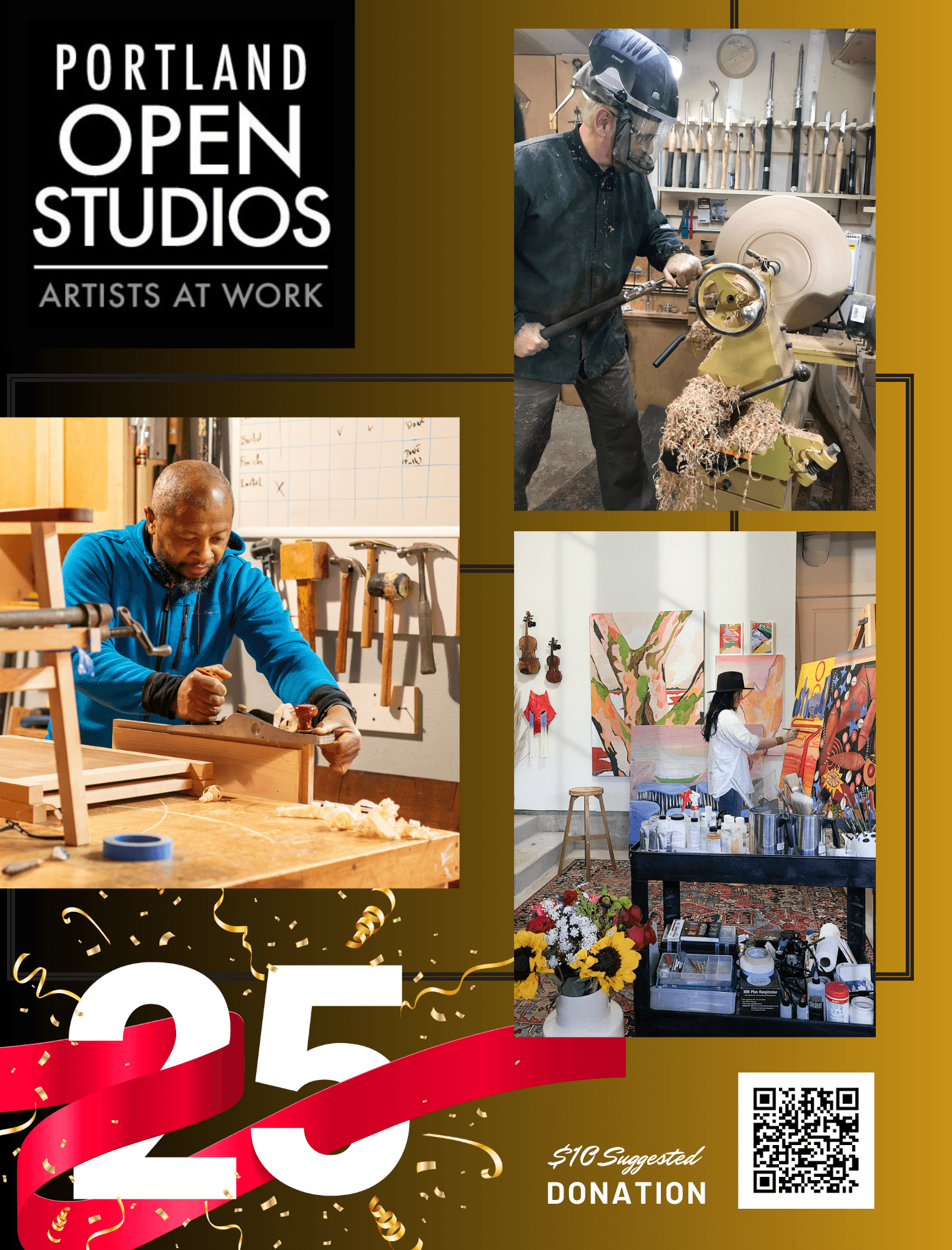 In celebration of our 25th Anniversary we have 500 limited edition printed guides available.   You can purchase these guides during the tour at a limited number of studios or here today!  We will ship the guide to with the $5 shipping fee.  
You can buy them in person at #9 Leah Kohlenberg, #13 Melissa Moline, #39 Emily Pratt, #40 Paul Rutz, #47 Lindsay Fox, #78 Beth Yazhari and #101 Josh Gates, and #114 Brett Stern.
As a reminder below you do have to personally check the payment box in order to purchase the guide!