PDXOS ART DESTINATIONS DEEPEN VIEW OF PORTLAND'S PROFESSIONAL ARTIST LIFE 
Story written by Pat Kane
This year, Portland Open Studios  offers even more art to visitors during our October art studio tours.  We have identified two places as art destinations which we believe show a more complete picture of the art scene in Portland.  We are privileged to give them a platform: 
---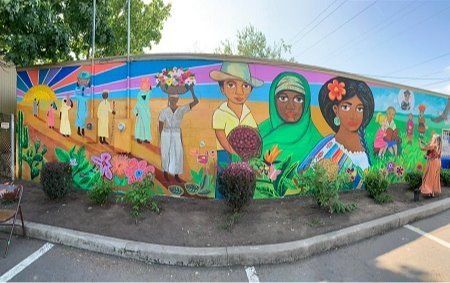 IdeAL PDX:  Showcasing Latino Artists living in Portland
There are many Latino artists in the Pacific Northwest, and Jessica Lagunas has given of her time and passion to bring them together for 10 years now at IdeAL PDX (Intercambio de Artistas Latinos).
 "We of the Latino Artists eXchange are artists of the Pacific Northwest dedicated to awakening the spirit of community creativity and arts embedded in our collective culture," says Lagunas.
Twenty one Latino artists will be showing for the month of October at the at Portland Centers for the Arts, 1111 SE Broadway, Portland.  The doors will be open during Portland Open Studio hours and dates (Oct. 12-13, Oct. 19-20 10 am-5 pm).
To catch the big celebration and meet these artists in person, make sure to swing by Portland Center for the Arts on the first day of Open Studios, Oct. 12.  There will be a group show of visual arts (14 artists from Mexico, Columbia and Chile) and artist demonstrations, live Latin Bass music, body painting, Catrina dance, Ancestral Huehca Omeyocan and much more.  The theme is 'Death and Altars' ('Muertos y Altares'), and includes five altars to honor the theme, which concerns 'death', as not all the artists are from Mexico, where 'The Day of the Dead' is more common.
---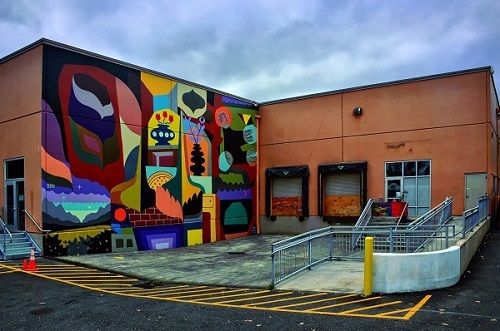 Portland Art and Learning Studios (PALS):  Giving artistic voice to disabled adults
Everyone can make art. They just need the right circumstances. At the Portland Art and Learning Studios, over one hundred intellectually and developmentally disabled adults work hard at it as their day jobs. The Portland Art and Learning Studios (PALS), run under the umbrella of the Albertina Kerr Foundation, works with artists on a daily basis to provide an environment where they can develop their skills to the height of their abilities. 
When you visit the PALS space during Portland Open Studios (October 12, 13, 19 & 20) you can see artworks in painting, drawing, bookmaking, ceramics, fiber and more as well as seeing the same incredible space where it all happens.   Some artists will also be at work in their studios.
PALS is located at 4852 NE MLK Jr Blvd, just south of Alberta.  See more about PALS on Facebook .