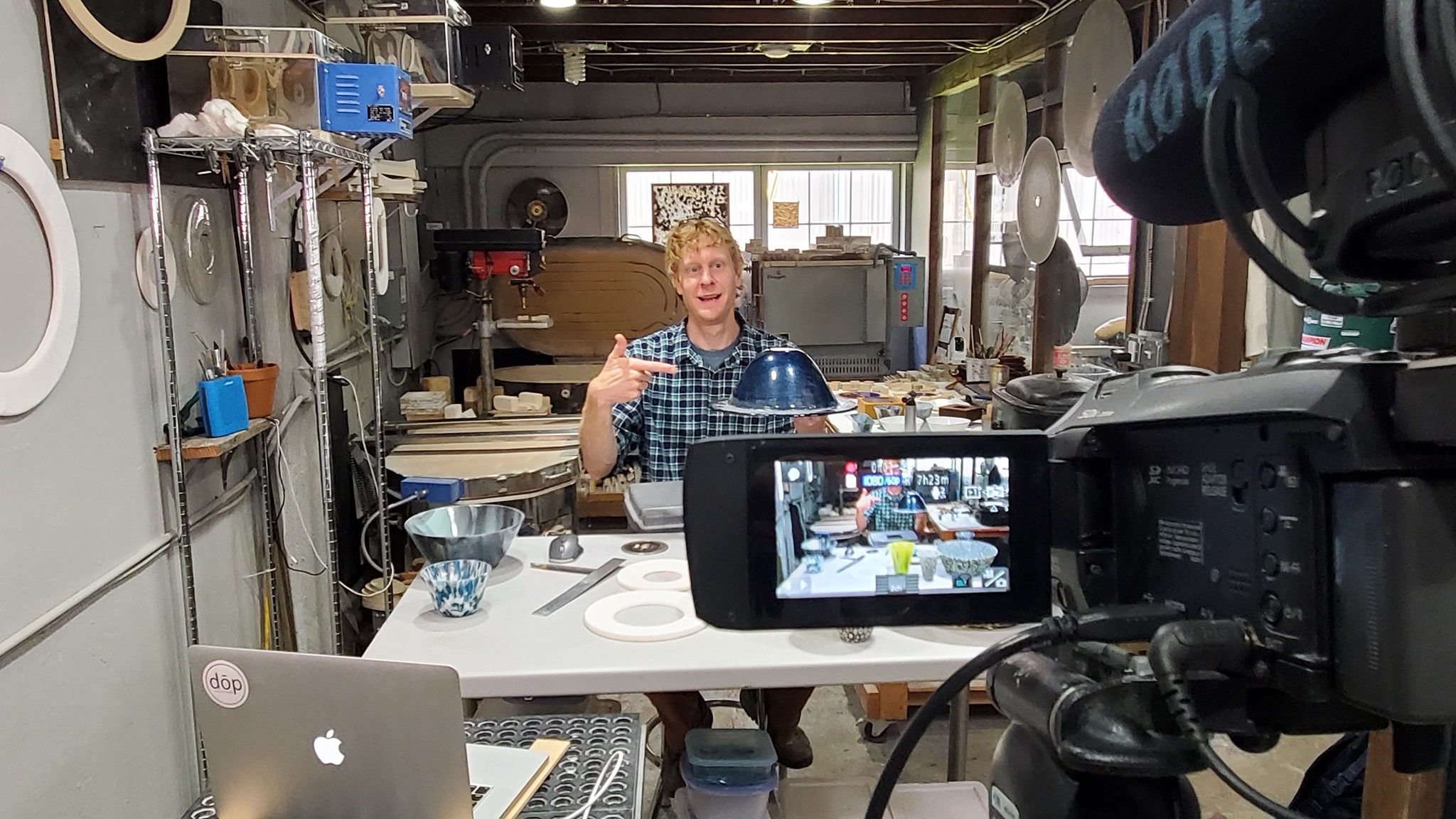 So you are avid Portland Open Studios attendee, but you don't have an Instagram account.  Or you have one but you never use it.  Or you use it, but you've never watched a livestream video before.
Here is a helpful guide for those of you who are less familiar with Instagram on how to find, follow and watch your favorite artists go live (Talk Schedule Here).
FINDING YOUR FAVORITE ARTISTS' TALKS ON INSTAGRAM LIVE
Download the Instagram app on your phone, or go to www.instagram.com if you are on your desktop computer.

Create an account name, and a login.  If you already have an account, simply open the app or log in to the website.

Write down your favorite artists' Instagram account names, which are on their artist profiles on our website, and also in the speaking schedule.

Click on the magnifying glass icon when you are logged into Instagram, type in the names of the artists you want to follow.  Click the "follow" blue button on the artists' profile to follow them.

Open the Instagram app on your phone, or on your computer, and log in shortly before the scheduled artist's talk time.
Either wait until you see the message "ARTISTNAME is going live" and click on that.  Or go to the artist profile.   When someone you follow shares a live video, their profile picture will appear at the top of Feed with a colorful ring around it and the word Live. Tap or click their profile picture to view their live video.
COMMENTING DURING THE TALK
Keep in mind when you start viewing a live video, the person sharing and anyone else who's viewing may be able to see that you've joined. While viewing someone's live video, you can leave comments, like and share it. Anyone who's viewing the video can see when you like or comment.
On the Instagram app, tap Comment at the bottom of the screen to leave a comment, and  click on the heart icon to like their video.

On Instagram.com, click Add a comment at the bottom right of the screen to leave a comment.
LIVE VIDEO REPLAYS (After the talk is over)

If someone has shared a live video replay to their IGTV, you'll see it in their IGTV videos on their profile. You can like, comment or send a video in a direct message.