Application Open Now. Closes 2.28 at 5 PM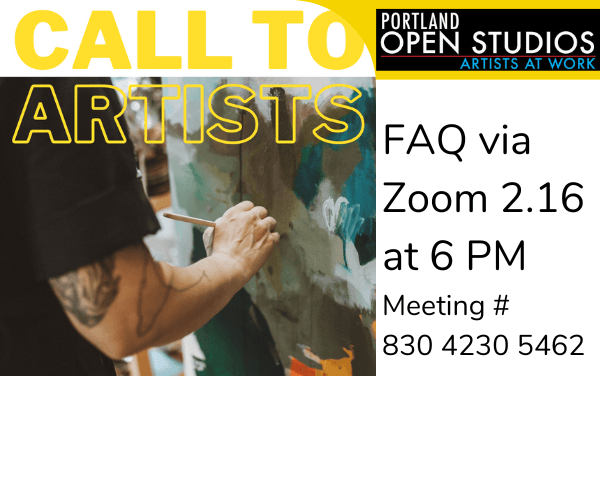 Application open now through February 28th
Join us for our 25th Year.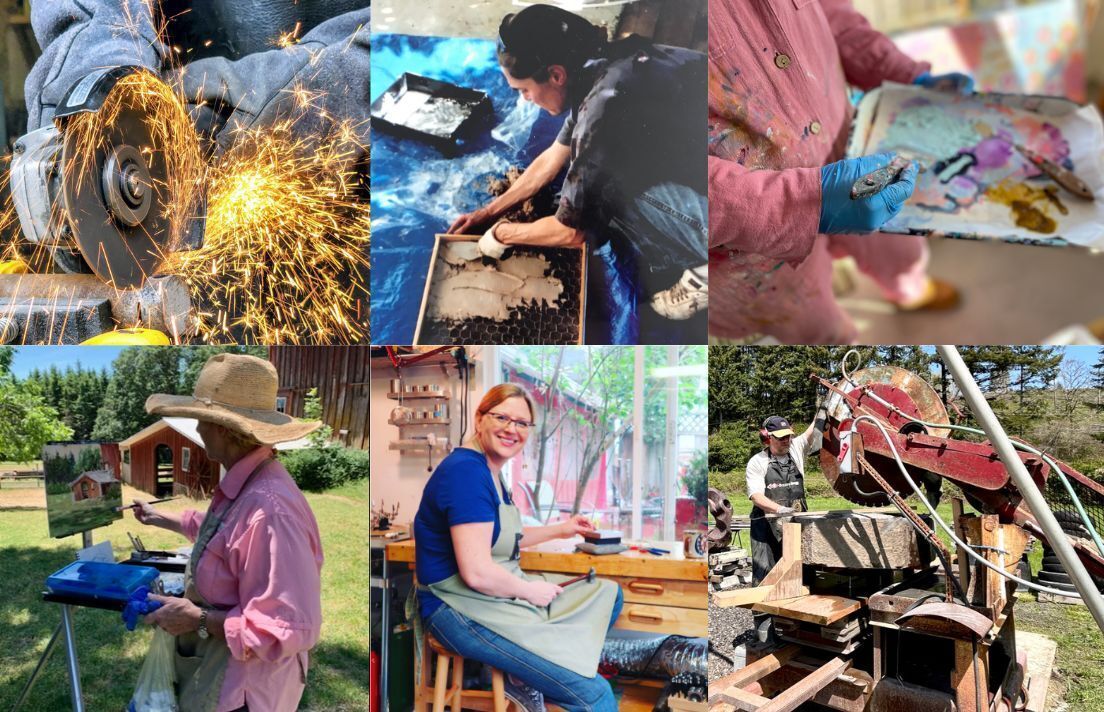 ---
---
What is Portland Open Studios?
---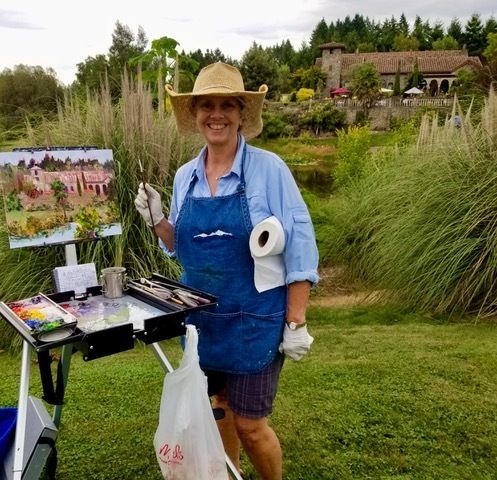 Portland Open Studios is a local non profit that creates a unique educational opportunity for the public to witness art in the making, and learn about media, materials, and the business of creative endeavor. Through this interaction, Portland Open Studios creates a platform for local artists to thrive, engage, and fosters a community that values the arts.
COVID has drastically changed that but we have stepped up to the challenge by expanding our offerings to include professional development for our artists. These classes are specifically intended to help artists navigate the ever changing landscape and to continue to connect with our community.
Learn more about our Mission and History by clicking on the photo.
---

Diane Hunt, longtime tourgoer

My moment with these talented people of great innovation and creativity, they make me feel like I'm being lifted up to their world, just talking to them, hearing their creative process. Watching them do their thing, it lifts me up into that world, and then I get to bring some of it home and I always remember being inspired or moved by what I saw.
Subscribe to Our Newsletter