Our educations programs serve both professional member artists through our PDX OS Academy professional development programs and future artists through High school Mentorship Programs. With our high school program is on hold due to the pandemic it still serves as a valuable window into a working artist's studio-life and presents the potential for lasting, mutually beneficial relationships between students and artists. Students are connected with member artists for individualized mentorship and in 2023 we will be bringing this back in a better version. 
EDUCATION PROGRAMS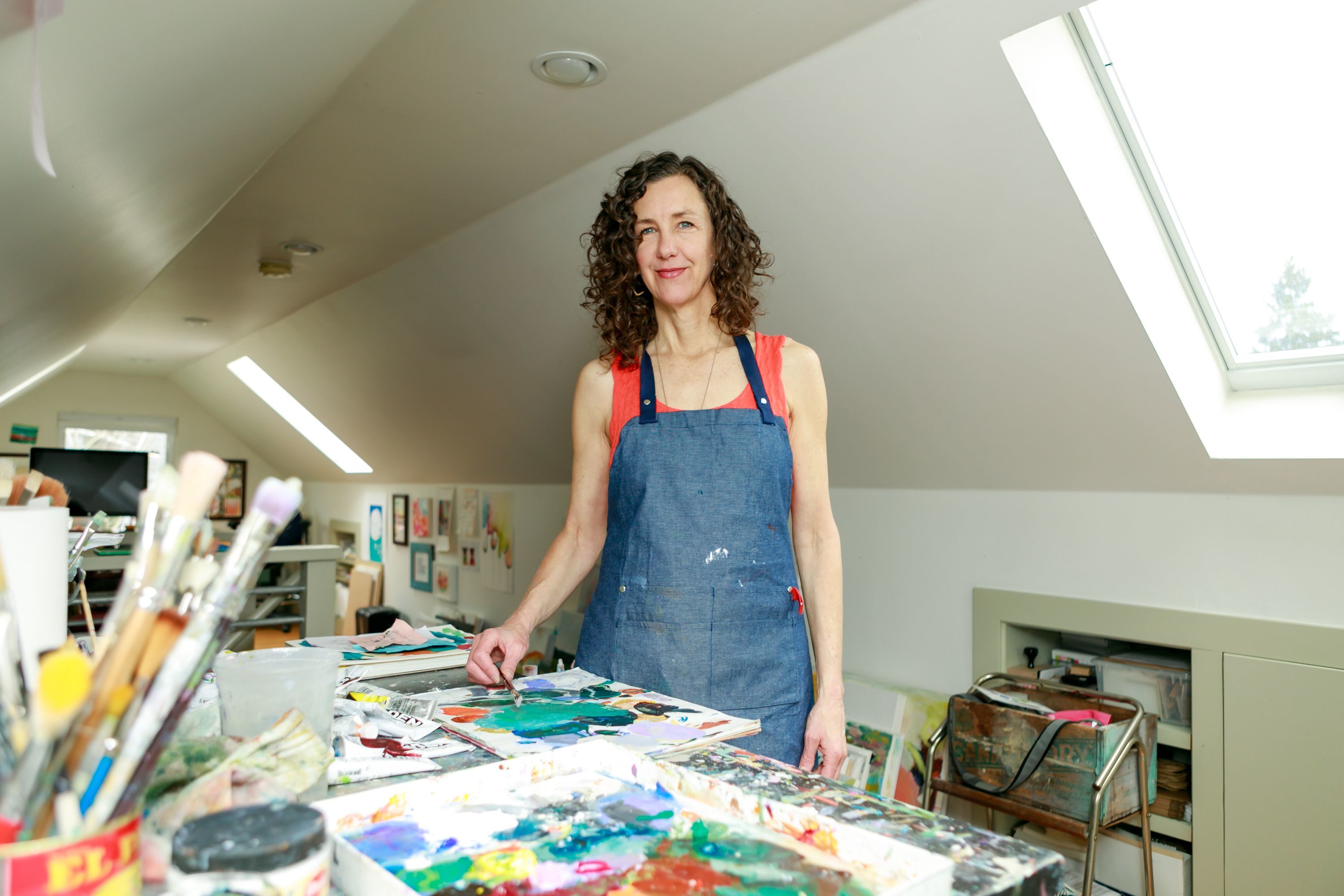 We believe that The Arts are a vital part of education.
We've worked with local artists for more than two decades, and we know how challenging it is to make a living as an artist - particularly with an ever-changing art market!  We want to help artists to thrive by keeping them abreast of the latest in arts marketing and creative business management,  so we've created the PDXOS Academy.  Each year, we offer timely training sessions and panels live via zoom featuring experts on the latest trends- from NFTs to getting local press coverage, to selling work using your email list, just to name a few topics.  These are included as part of the Portland Open Studios participating artist package. If you are not a member artist of Portland Open Studios you can still sign up for our professional development package through PDXOS Academy.  Just click the link below for more information.
Supporting Art for Schools
Through the Internship/Mentorship program, students will work with an Open Studios artist and show their work along-side their mentor during the Open Studios tour.
Students will be paired with professional artists to develop concepts, create 2D or 3D artwork, write an artist statement, label, price, and show their work.  They will go through all the steps that professional artists go through to produce a show.  In turn, they will assist their mentor leading up to the tour, as well as during the tour.
Internships begin mid-June - October 20.  Tour dates are October are the second and third weekend.  This is a non-paid internship. In some cases, instructors have offered extra credit.
 We look forward to welcoming our creative youth to the Portland Open Studios community!
THIS PROGRAM RETURNS 2023!!
Please contact education@portlandopenstudios.com if you or your business would like to sponsor this program.